Impossible glimmer neuro video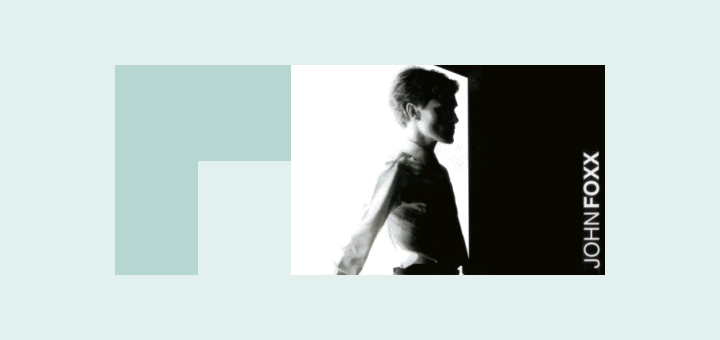 Lenge, veldig lenge, levde John Foxx livet utenfor musikkbransjen. Etter kommersiell nedtur, gikk Foxx etter 1985 tilbake til sitt gamle yrke som grafisk designer. Og ble der, som Dennis Leigh; en stille mann. Først i 1997 vendte han tilbake som John Foxx, og siden har aktiviteten som plate- og konsertartist gradvis bygget seg opp til et svært produktivt nivå. I de siste år er antall utgivelser eskalert kraftig.
Kanskje er det følelsen av tiden som tikker, eller tanken på de mange årene uten musikk, som har ført Foxx til å publisere album i det tempo han nå gjør. Det har blitt femten utgivelser så langt i vårt årtusen, og da er kun utgivelser på hans egen label Metamatic medregnet. Disse favner helt nytt, konsertopptak, intervjuer, rariteter, og en rekke rekonstruksjoner av tidligere låter.
Akkurat nå er Foxx aktuell med tre ferske titler, to sammen med musikalsk partner Louis Gordon, og ett – som vi vel kan kalle 'eksternt' – samlealbum. «Impossible» er radikale re-tolkninger av eldre og nyere materiale fra Foxx' katalog, mens «Neuro Video» er et livealbum tatt opp i november 2007. «Glimmer – The Best Of» står Demon / Edsel bak, en utvidelse og oppgradering av den eminente kolleksjonen «Modern Art – The Best Of» fra 2001.
Føyer vi til at «The Garden» (1981), «The Golden Section» (1983) og «In Mysterious Ways» (1985) alle ble relanserte i doble utgaver for en liten måneds tid siden; blir fasit Foxx i mengder for de handleglade.
Impossible
Adult Concerns / A Million Cars / From Trash / Impossible / Friendly Fire / X-Ray Vision / The Man Who Dies Every Day / Walk This Way / Dislocation / Drive / The One Who Walks Through You / Crash And Burn
Neuro Video
Swimmer II / Making Movies / Camera / Uptown / Downtown / Europe After The Rain / The One Who Walks Through You / A Million Cars / Miles Away / Dancing Like A Gun / Neuro Video / Concrete, Bulletproof, Invisible / Shadow Man / Sailing On Sunshine
Glimmer – The Best Of / cd #1
Glimmer / Plaza / No-One Driving / Underpass / Quiet City / Dislocation / 030 / Twilight's Last Gleaming / Sunset Rising / Cities Of Light / Europe After The Rain / Hiroshima Mon Amour / The Garden
Glimmer – The Best Of / cd #2
Through My Sleeping / Endlessly / My Sex / He's A Liquid / Car Crash Flashback / Dancing Like A Gun / Just For A Moment / Dislocated / Burning Car / Miles Away / Stepping Sideways / Free Robot / No-One Driving (Early Version) / Plaza (Extended Version) / Burning Car (Dubterror/Karborn Mix)
Se www.quietcity.co.uk for mer informasjon.