The Sky's Gone Out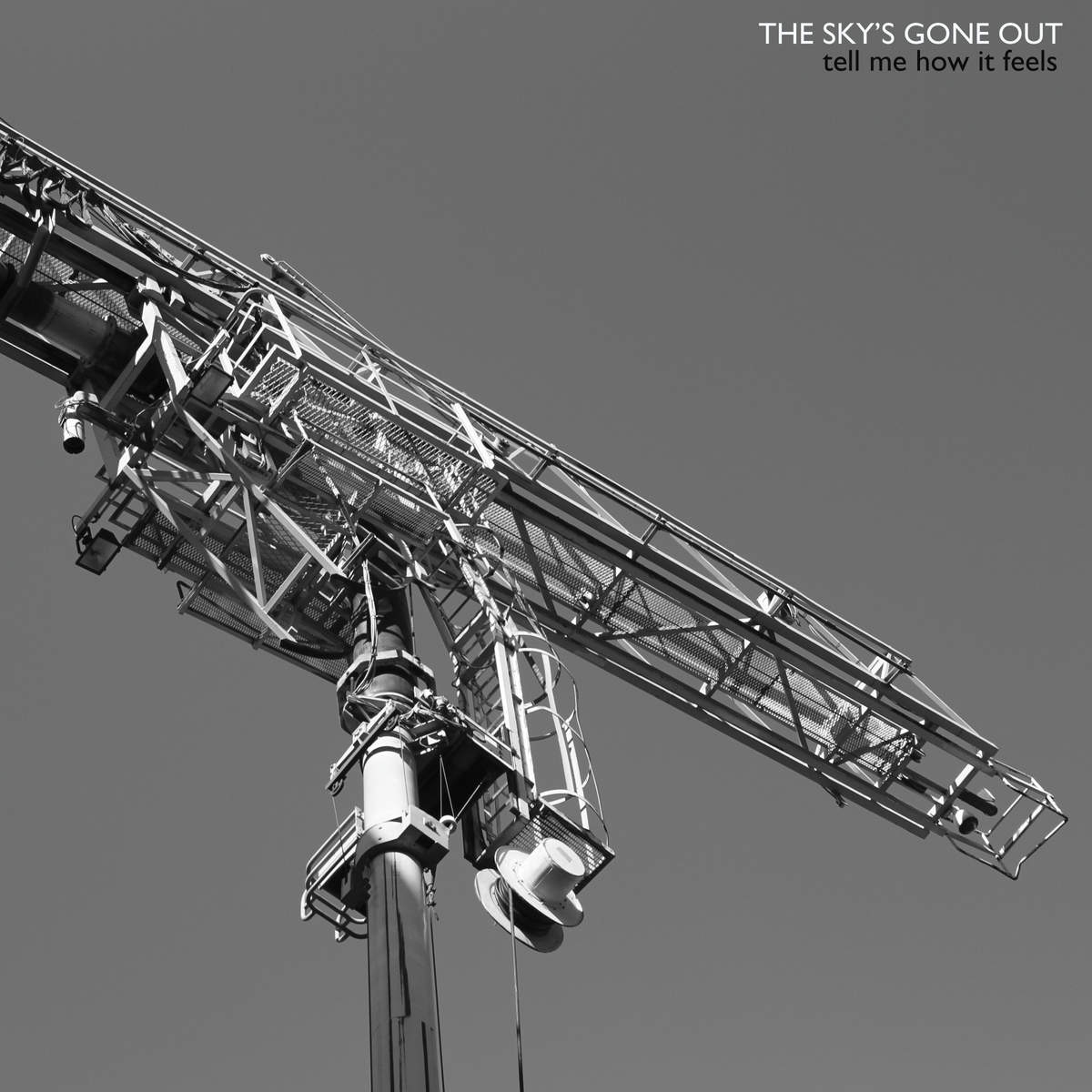 The Sky's Gone Out, Tell Me How It Feels
Velvet Elektra, digital 2016
The Sky's Gone Out er kapittel to, eller kanskje tre, av The Pussyclub. Nevnte klubb ble stiftet i 2007, den gang da med Jon Martens Holm som enslig medlem. Noen år senere hadde The Pussyclub vokst til både fire og fem involverte, og ved debutsingelen «The Funeral» i 2014 virket bandets fremtid å være aktiv og lovende med hint om snarlig album.
Heller enn veldig til aktivitet ble det temmelig stille og ingen flere utgivelser, et par konserter høst '14 og vår '15 var de siste livstegn innen The Pussyclub ble stedt til hvile og gjenoppstod som The Sky's Gone Out. Hvilket er et navneskifte å leve godt med, The Pussyclub var et navn som holdt tungen-i-kinnet og i bare begrenset grad reflekterer de sjangre bandet beveger seg i.
The Sky's Gone Out er derfor, innflytelse fra Bauhaus eller ei, et langt mer passende navn for Jon Martens Holm og kompani. Dvelende et sted mellom shoegaze, indie, postpunk og synth er hvor The Sky's Gone Out forsøksvis finner seg hjemme, i mørke hus og rom med røde lys.
«Tell Me How It Feels» er, to år etter forrige og første single, en god tilbakekomst. Pulserende bass, resignert vokal og flodbølger av stor lyd bringer «Tell Me How It Feels» inn i folden for The Killers og desslike. Refrenget, i svevende synthscapes og vocoder, bryter mot bølgene og er det element som tilfører «Tell Me How It Feels» særpreg, «Tell Me How It Feels» er en låt som kaller på gjentatte lytt og belønner med å vokse lytt for lytt.
Som støtte til «Tell Me How It Feels» er «The Funeral» i edit og remiks lagt ved. Disse er klippet og mikset av MC Peko (Ole Sørensen), i begge fall upåklagelig gjort og remiksen understreker at The Sky's Gone Out nærer kjærlighet til både The Jesus And Mary Chain og My Bloody Valentine.
Etter to år hadde det dog vært å håpe på flere nye (eller bearbeidelser av andre offisielt uutgitte) låter, ikke bare to varianter over forrige single som bonus. Men så får vi heller ha det i vente og til gode, for den som venter på noe godt fra Fredrikstad venter aldri forgjeves. Det bare tar litt tid, i mellomtiden hører vi «Tell Me How It Feels» om igjen og nok en gang.
TRACKS
Tell Me How It Feels / The Funeral (Edit) / The Funeral (MC Peko Remix)
Produsert av Stephan Groth