Something Has To Give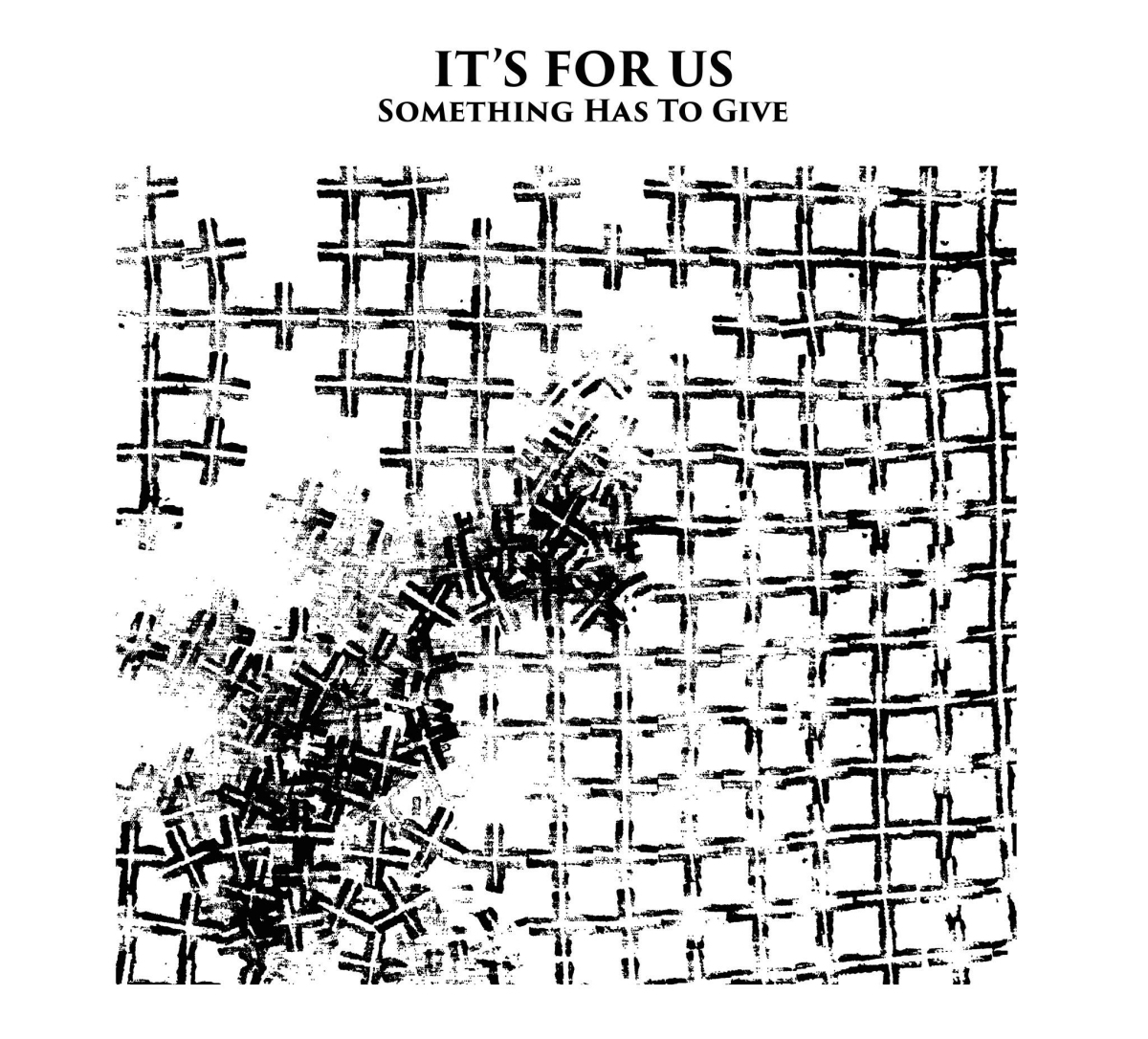 It's For Us, Something Has To Give
Self-released, cd-ep/digital 2015
Blant de få ting vi vet helt for sikkert, er at svensker kan dette med å skru sammen populærmusikk av melodi- og refrengsterk styrke. It's For Us fra Stockholm er et forholdsvis nytt navn med en begrenset produksjon å vise til, men skal vi dømme på grunnlag av det vi til nå har hørt gjør It's For Us ikke skam på den svenske kvalitet. Tvert om.
It's For Us – Camilla Karlsson (vokal, bass), Jon Gredmark (gitar), Rebecka Johansson (synth, vokal) og Alex Nilsson (trommer) – platedebuterte med den selvutgitte EP'en «Girl In Mirror» i 2014. I fjor høst kom «Something Has To Give», en EP / mini-LP som har høstet gode omtaler blant de (tilsynelatende) altfor få som har bitt seg merke i kvartetten og utgivelsen.
«Something Has To Give» fremviser et band hvis anker utvilsomt står i postpunk og new wave, deres popsensibilitet er imidlertid så stor at slike rammer blir temmelig uvesentlige. It's For Us krysser ubesværet på tvers av '70s, '80s, '90s og '00s, på tvers av alle ting som er new wave, punk, indie, powerpop og andre avarter med. Fra de glassklare, sylskarpe gitarer, den kompakt dynamiske rytmeseksjonen og de sublime synthscapes som fyller inn og fargelegger, skaper It's For Us et sound som er fyrrig, energisk og fengende. Camilla Karlsson kroner lydbildet med en vokal hvis presise fraseringer og spenst er som født for de låter og den stil It's For Us leverer.
De seks låter som til sammen utgjør «Something Has To Give» er – målt i pop og melodi – seks singler, seks hits. De nøler ikke, tar ingen fanger, de går rett i føtter, hofte, midje og hjerte. Det gir egentlig ingen mening å fremheve den ene over den andre, men akkurat her og nå og kanskje i lengden vibrerer «Radiant» og «Devotion» som de aller ypperste. På den annen side, «Not Enough» er muligens den mest umiddelbare og «They Are Falling» er vidunderlig hektisk god.
Sommeren som nå er på hell har It's For Us benyttet til å spille inn første fullengder, kun miks og en siste puss gjenstår før utgivelse en gang til høsten. Innen den tid, innen albumet kommer, er «Something Has To Give» varmt å anbefale som en forfriskende aperitiff av postpunk og pop.
TRACKS
Neighbours Die / Not Enough / Radiant / Devotion / They Are Falling / Wish Things Were Better
Produsert av It's For Us og Jon Bordon