Sorry, Heels. Carving A Smile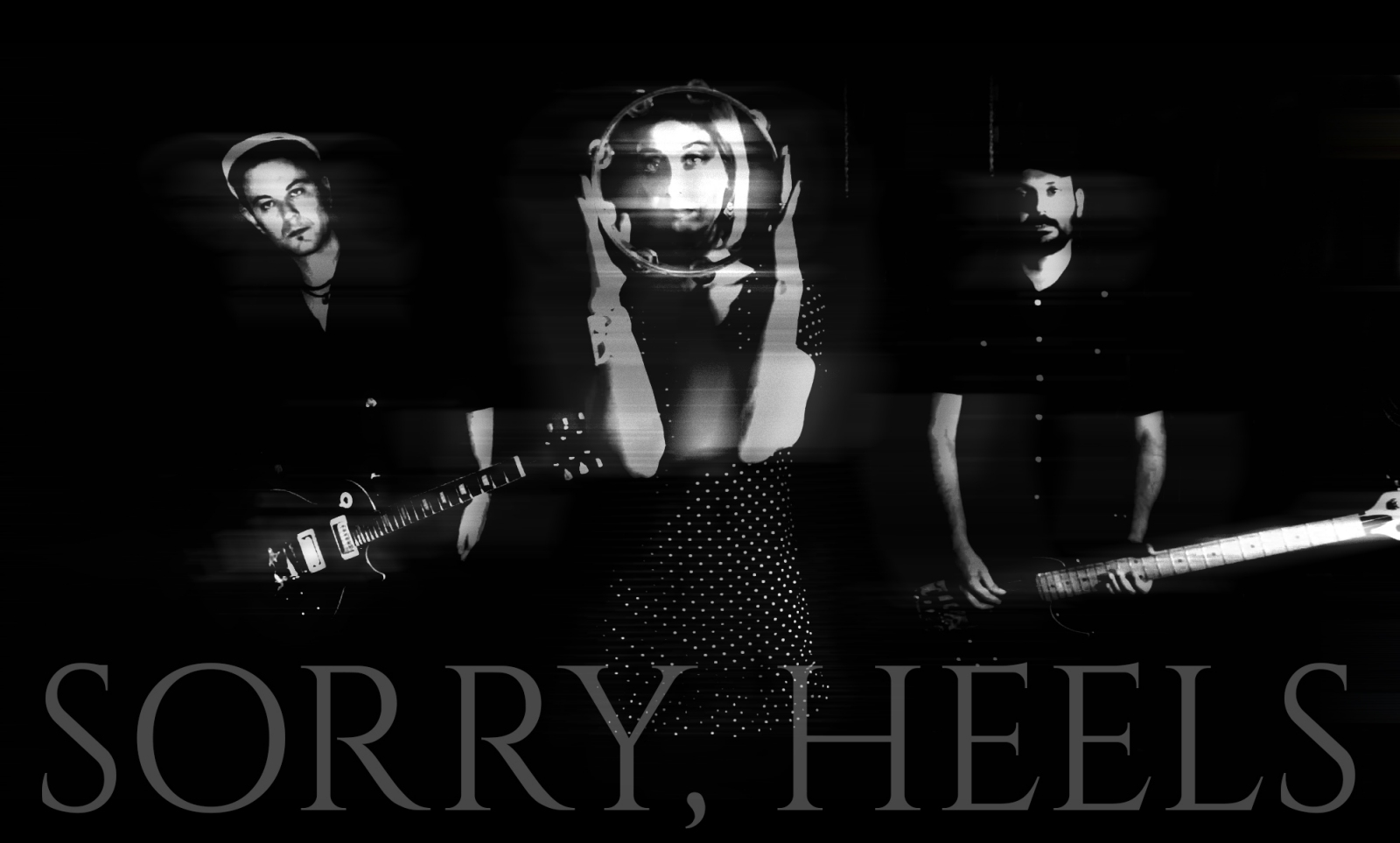 SORRY, HEELS
Sorry, Heels call themselves a post-punk and new wave band, with influences coming from the early 90's shoegaze and from the more claustrophobic indie noise.
HVEM → Sorry, Heels fra Frosinone, Italia oppstod i ruinene av gothbandet Chants Of Maldoror i 2011. Besetningen er Simona Pietrucci (vokal), Fabiano Gagliano (gitar) og Davide Messina (bass, synth), inntil nylig var også Gerry (trommer) medlem av gruppen. Sorry, Heels har utgitt to EP'er – «Wasted» (2013) og «Distances» (2014) – samt albumet «The Accuracy Of Silence» (2015).
HVA → «Carving A Smile» er hentet fra «The Accuracy Of Silence», dette et album som mikser influenser fra postpunk, shoegaze, goth, indie og alternativ så vel som biter av tyngre rock. «The Accuracy Of Silence» er å få via digitale kanaler og som CD av finske Gothic Music Records.
HVORFOR → Fordi «Carving A Smile» fremviser Sorry, Heels i deres mest umiddelbart fengende hjørne. «Carving A Smile» er gjallende goth rock i bredbeint positur over nervøse basslinjer, som et The Cult anno 1984/85 med en Peter Hook på bass. Topp vokal, topp låt, topp stemning.