The Sound of The Smiths?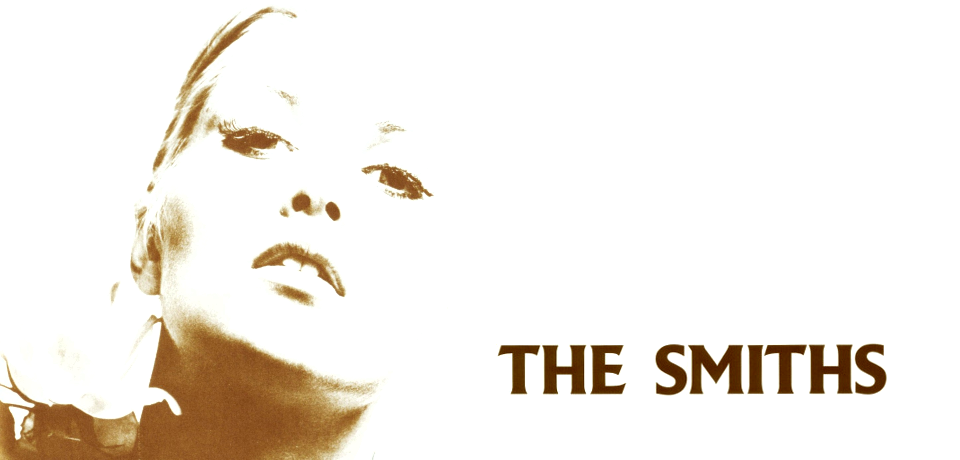 Vi elsker The Smiths. Vi bør alle elske The Smiths, sånn med unntak for dens verden hvis alltid er evig glede, kos og perfekt idyll. Også WEA elsker The Smiths, naturlig nok da WEAs virke på et platemarked i fritt fall neppe er av helt sorgenfri art. The Smiths medfører pluss i regnskap, og derfor er det tid for atter et nytt samlealbum.
Fra Rough Trades konkurs på tidlig 90-tall og WEAs fangst av The Smiths' katalog, har sistnevnte selskap sett sitt snitt til å utgi hele fire samlealbum. Det er i og for seg lite galt med noen av disse fire, men da det på tiden under Rough Trade også ble utgitt tre kompilasjoner pluss et livealbum av The Smiths; skulle man formode at det meste nå var dekket.
Så mener ikke WEA, som denne senhøst og via sin sublabel Rhino forer massene med nok et oppsamlingsheat. Rhino leverer kvalitet, noe vi alle vet, men det tar ikke bort det faktum at «The Sound Of The Smiths» er en overflødig utgivelse. Ikke bare er den overflødig, den er også et skrikende eksempel på hvordan å få fans til å handle det samme om igjen. Og om igjen.
«The Sound Of The Smiths» kommer i to utgaver, som enkeltcd – som grovt sett ikke er særlig annet enn «The Very Best Of The Smiths» (2001) resirkulert med ny fasade – , og som dobbeltcd med disk to inneholdende ymse 'rariteter'. Aberet med sistnevnte er at svært lite av innholdet er ukjent mark for fans. For å forsikre seg om at flest mulig av Smiths Venner shopper begge utgaver, er de to utgivelsene gitt ulike coverdesign.
Foruten dette promoterer WEA / Rhino albumene med at de uforsonlige Morrissey og Johnny Marr har samarbeidet om tilblivelsen. Hvilket koker ned til at Morrissey har pønsket frem tittelen (vi antar det ikke tok særlig anstrengelse) og Marr bistod ved remasteringen. Snakket sammen er det heller tvilsomt om de gjorde.
«The Sound Of The Smiths» er, for den som nok en gang lar seg narre, i salg fra mandag den 03. november.
The Sound Of The Smiths cd#1:
Hand In Glove / This Charming Man / What Difference Does It Make? / Still Ill / Heaven Knows I'm Miserable Now / William, It Was Really Nothing / How Soon Is Now? / I Want The One I Can't Have / Shakespeare's Sister / Barbarism Begins At Home / That Joke Isn't Funny Anymore / The Headmaster Ritual / The Boy With The Thorn In His Side / Bigmouth Strikes Again / There Is A Light That Never Goes Out / Panic / Ask / You Just Haven't Earned It Yet, Baby / Shoplifters Of The World Unite / Sheila Take A Bow / Girlfriend In A Coma / I Started Something I Couldn't Finish / Last Night I Dreamt That Somebody Loved Me
The Sound Of The Smiths cd#2:
Jeane / Handsome Devil (Live at The Haçienda, Manchester 4/2/83) / This Charming Man (New York Vocal) / Wonderful Woman / Back To The Old House / These Things Take Time / Girl Afraid / Please, Please, Please, Let Me Get What I Want / Stretch Out And Wait / Oscillate Wildly / Meat Is Murder (Live at Oxford Apollo 18/3/85) / Asleep / Money Changes Everything / The Queen Is Dead / Vicar In A Tutu / Cemetry Gates / Half A Person / Sweet And Tender Hooligan (Peel Session 17/12/86) / I Keep Mine Hidden / Pretty Girls Make Graves / Stop Me If You Think You've Heard This One Before / What's the World? (Live at The Barrowlands, Glasgow 25/9/85) / London (Live at National Ballroom, Kilburn)
Se morrissey-solo.com for mer informasjon.