Bauhaus fades away
Bauhaus fant sammen igjen i 2005, om få uker lanserer Cooking Vinyl «Go Away White» som kvartettens første studioalbum siden 1983. Og med det avsluttes bandets historie for alltid, Bauhaus er endt kapittel og ingen konserter vil finne sted for å promotere albumet.
– «We were getting along really well, but there was an incident that occurred,» drummer Kevin Haskins tells Billboard.com, declining to elaborate further. «Some of us just felt that we didn't want to carry on as a working unit.» At konflikten som fant sted så Peter Murphy på den éne side og Daniel Ash, Kevin Haskins og David J på den andre side, hverken nevnes eller vil bekreftes av noen.
Sannsynligheten for at dette var tilfellet forsterkes imdidlertid av den nylig annonserte gjenforeningen av Love And Rockets til Coachella Valley Music And Arts Festival den 27. april. Love And Rockets er som kjent trioen Ash / Haskins / J – av de fleste mest kjent for singelen «So Alive» (#3 i USA, 1989) – , og disse tre har ergo ingen samarbeidsvansker seg imellom.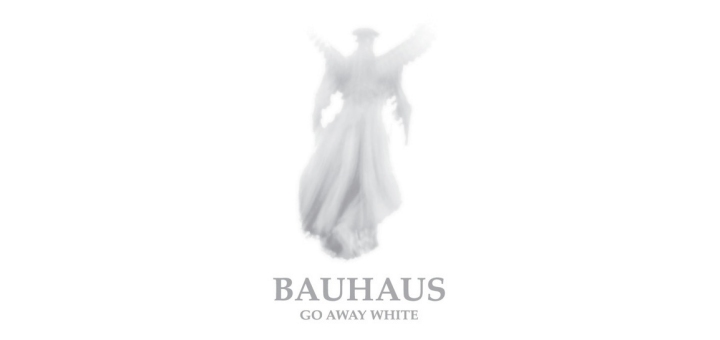 Med dette har man den litt merkelige situasjonen at et band med ferskt album i bagasjen ikke vil komme til å opptre live, mens et band som ikke har utgitt album siden 1998 legger ut på nye tokt.
Go Away White:
Too Much 21st Century / Adrenalin / Undone / International Bullet Proof Talent / Endless Summer Of The Damned / Saved / Mirror Remains / Black Stone Heart / Dog's A Vapour / Zikir