Det originale Killing Joke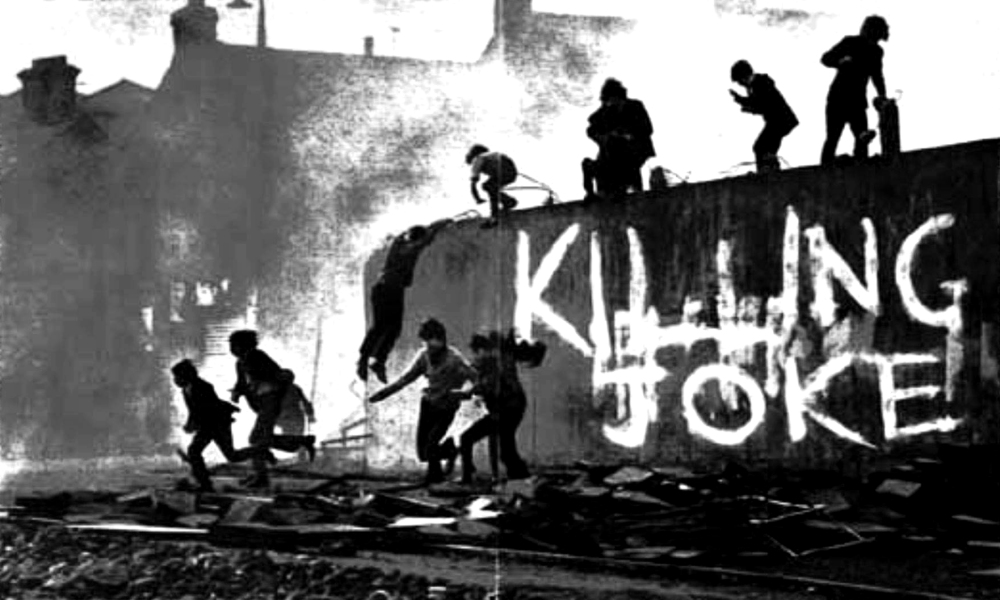 Killing Joke har langt fra vært inaktive i det nye årtusen, to album og jevnlige konserter har sørget for å holde spøken ved like. 2008 vil imidlertid se alle de fire opprinnelige jokers samlet for første gang siden 1982, og det med både nye og gamle pek på planen.
Jaz Coleman og Geordie Walker har fulgt bandet gjennom alle år, og har nå hentet hjem den andre halvpart. Paul Ferguson forlot krakken i 1987, Youth sa takk for seg allerede i 1982 men har fra og med 1994 vært medlem til og fra. Dette dog mest i studiosammenheng, Youth har ikke spilt live med Killing Joke siden «Pandemonium» (1994).
«Killing Joke» (1980) og «what's THIS for…!» (1981) fremføres i sine fulle lengder
September dette år legger de fire ut på verdensturné, og det av en noe spesiell karakter. Flertallet av de heldige byer som får besøk vil kunne oppleve Killing Joke to kvelder på rad. Første kveld vil «Killing Joke» (1980) og «what's THIS for…!» (1981) fremføres i sine fulle lengder, kveld to vies «Pandemonium» pluss de tre første singlene fra årene 1979-80. Tokyo, Milan, Berlin, Brüssel, London og Paris vil alle få denne menyen, så får man be en heller fåfengt bønn om at Killing Joke legger turen også nordover.
Til turnéstart vil nytt studioalbum lanseres, et album som foreløpig verken har tittel eller noen annen info å vise til. Våren og ventetiden vil kunne benyttes til å anskaffe nye vinylutgaver av Killing Jokes mest sentrale album. Let Them Eat Vinyl slapp første batch på fire i februar, flere følger gjennom mars, april og mai.