Take a Train to Spain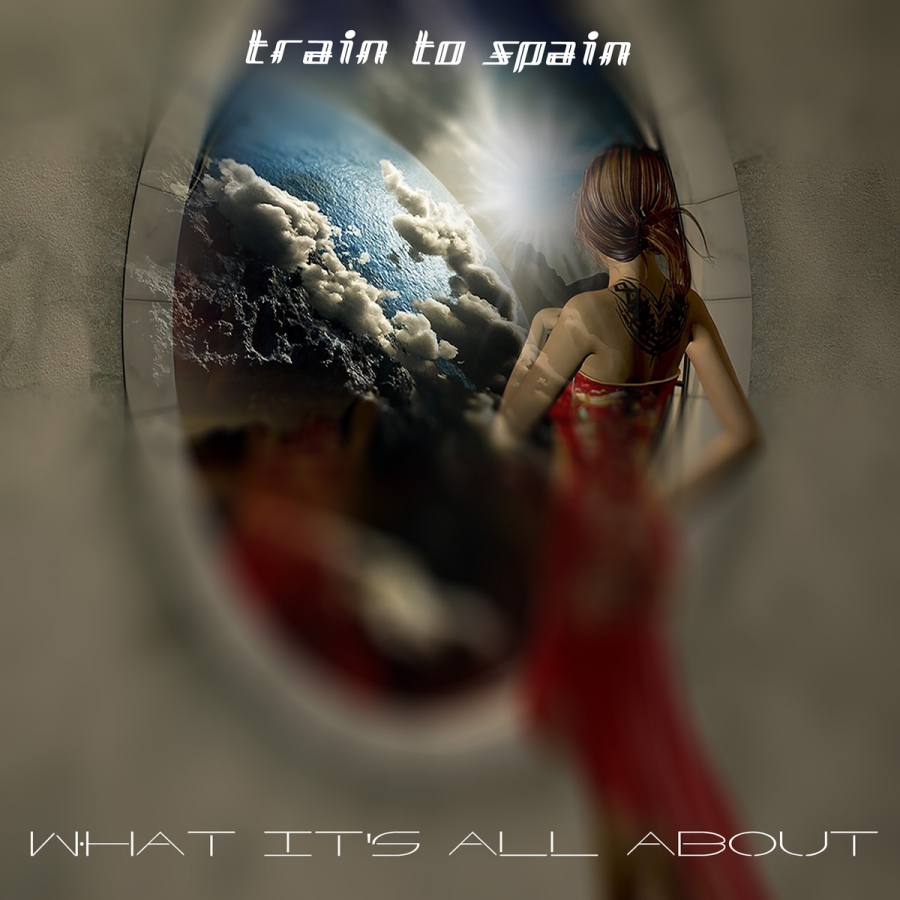 Train To Spain, What It's All About
Sub Culture, cd/digital 2015
Vi svinger start med «Blipblop» og danser siste dans med «Martin, David And Fletch». Hvilken fin ramme for et godt synth- / elektropop-album er vel ikke dét? En veldig fin ramme, spør du meg. Så tycker nok også Jonas och Helena fra Malmö och Göteborg.
Svensker. De har alltid vært veldig langt foran oss nordmenn i feltet for synthpop, de sykler langt der foran mens det store flertall her hjemme stamper rundt på ski med 'jordnære' artister rundt veggene og ellers aldri helt har forstått saken eller sjangeren. Akk. Nordmenn generelt skjønner ikke pop, det med mulig unntak for bergensere samt enkelte raringer fra frXta og omegn.
Nå er det ikke sånn at dette album – «What It's All About», Train To Spains debut – er av en slik kvalitet at alle hørende ører bør eller må spisses. Her er fillers, her er øyeblikk av medioker art, her er ellers ikke så mange nye triks. MEN, hva «What It's All About» holder er den klassiske kvinne + mann synthpopduo som i sin kjerne stråler eminent popmusikk.
An electronic synthpop band with the classic 80's sound. However with fresh and modern vocals that bring this unique sound that only Train To Spain has.
– Train To Spain
De treffer blink rett så ofte, langt oftere enn de bommer. Mellom de temmelig minmiale og veldig deilige blip-blop-blip-blip-blop og de suggerende, avsluttende vink og vrikk til DM ligger det mangt av god kvalitet. Hør eksempelvis singelen «Keep On Running», melankolsk synthpop så god som du bare kan ønske deg der du står fortapt på stasjonen.
Eller hva med «All About», som duvende og gyngende løftes frem og opp av Helena Wigeborns snasige vokal. En vokal som her på denne låt – i likhet med flertallet av de øvrige spor – balanserer utmerket på linjen varm sensuell / kjølig distansert. To andre titler veldig verdt å nevne er «Screw It Up» og «Grab And Touch». Førstnevnte forrykende fengende elektropop for et dansegulv nær deg og dine, sistnevnte hopper du til der den kaster sine ekko av new wave og Blondie og slike fine ting. Hør også «Work Harder», en touch av Bronski Beat og Hi-NRG.
Som maskinist vet og kan Jonas Rasmusson sitt fag, og det godt nok til å vite hvordan å gjøre en heldig miks av retro og samtid. For alle referansene til tross, Train To Spain (som henter sitt navn fra The Human Leagues «The Things That Dreams Are Made Of») makter så utvilsomt å skape sitt eget særpreg albumet gjennom.
«What It's All About» er i sum en riktig bra gjennomført debutplate. Mye mulig blant de så langt i år beste album innen sin sjanger, for hva det er verdt. Det burde og skulle, i en litt bedre verden, egentlig hatt hundretusener av lyttere og kjøpere.
TRACKS
Blipblop / Keep On Running / Passion / All About / Screw It Up / Adam / Pressure / Grab And Touch / Work Harder / Remind Myself / Martin, David And Fletch