The Blow Monkeys gjør comeback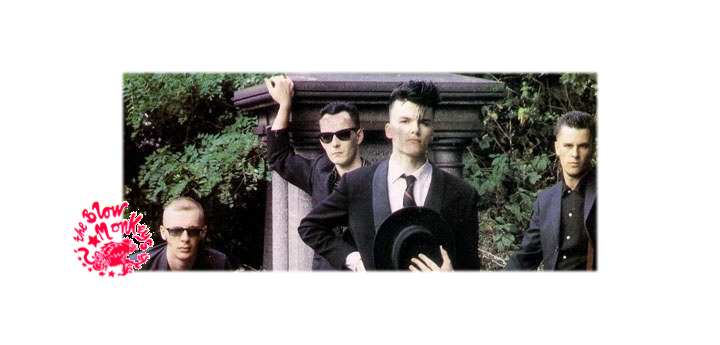 Atten år etter forrige fremstøt på plate, 1990 og det ikke voldsomt populære «Springtime For The World», står Dr. Robert & Co. igjen klare med nytt materiale. Nevnte album ble bandets svanesang, senere samme år takket de for seg og har siden holdt helt tyst inntil gjenforening i fjor.
Med bakgrunn i Dr. Roberts labre solokarriere og generelt liten interesse for et comeback av The Blow Monkeys, skal det godt gjøres om det kommende «Devil's Tavern» vil bringe de fire tilbake til de høyder «Animal Magic» (1986) og «She Was Only A Grocer's Daughter» (1987) representerte. Okkesom; «Devil's Tavern» blir lansert en gang i september, elleve nye kutt produsert av The Blow Monkeys og medhjelpere Marius De Vries og Adam Moseley.
I samspill med albumrelease legger The Blow Monkeys ut på turné i England fra og med den 01. september. På bandets MySpace har for øvrig alle og enhver anledning til å gi sin stemme for en opptreden også i Oslo.
Devil's Tavern:
The World Can Wait / I Don't Mind / The Bullet Train / A Momentary Fall / Frontline / We Can Win / Only Joking / I Dream Of You / Travelin' Soul / Save Me / When Love's In Bloom
Mer info via www.theblowmonkeys.com