Shock the Monkey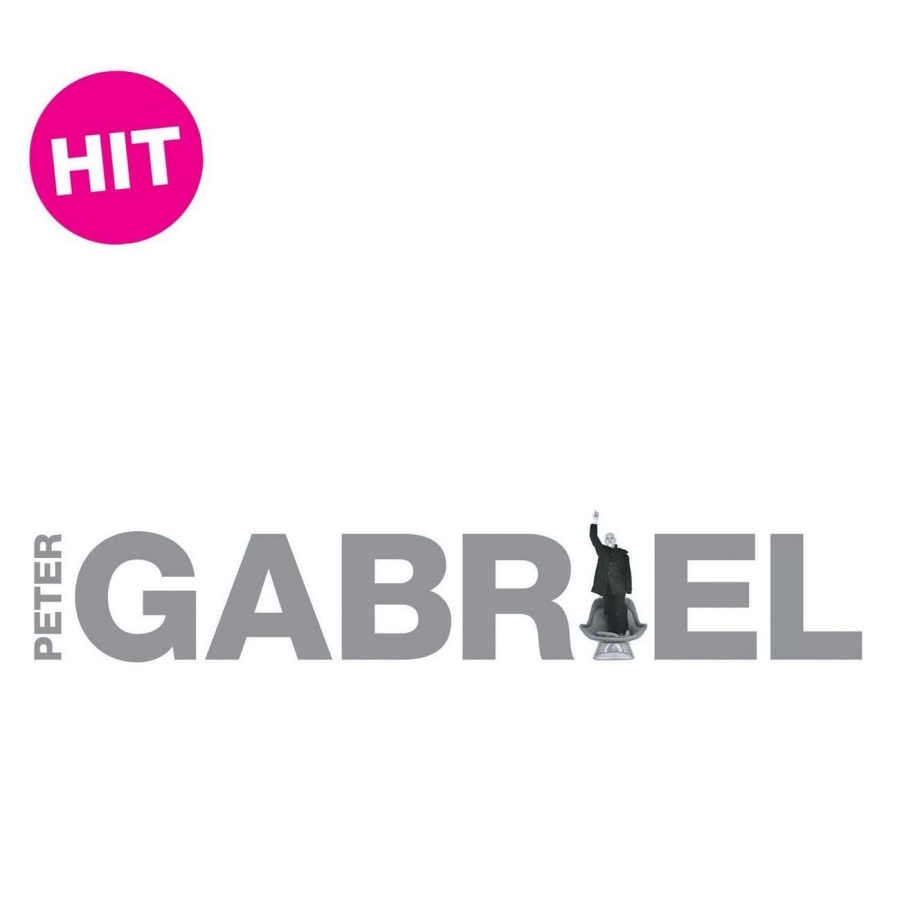 Peter Gabriel, Hit
EMI / Real World, 2cd 2003
Mange uttrykte undring og skuffelse da Peter Gabriel forlot Genesis i 1975, årenes løp bekreftet imidlertid at bruddet kom begge parter til gode. Iherdige tilhengere av det progressive Genesis vil sikkert protestere mot at Gabriels avgang var et gode for Genesis; men da glemmer man at et Genesis med Gabriel i front ikke ville fortsatt å være det 'gamle Genesis' like lite som med Phil Collins i front.
Gabriel ville noe ganske annet, og har gjennom tredve år som soloartist demonstrert fri vilje og stadig nysgjerrighet. På sitt vis har Gabriel forblitt en 'progressiv' artist, en artist som ofte har våget å søke andre veier enn hva som har vært forventet.
Med «So» (1986) og hitsingler som «Sledgehammer» og «Don't Give Up» ble Gabriel popstjerne, heller enn å bygge videre på den posisjonen brukte han seks år på oppfølgeren «Us» (1992) og konsentrerte seg mer om filmmusikk, verdensmusikk, selskapet Real World og festivalen Womad. På sett og vis har Gabriel ført to parallelle karrierer, én som salgbar popartist og én som utforsker av toner og rytmer som i liten grad vekker interesse hos det store publikum.
«Hit» er på ingen måte bare hits, verken på cd1 som bærer tittelen «Hit» og definitivt ikke på cd2 som bærer tittelen «Miss». Differansen mellom mangt av Gabriels mest kjente og minst kjente, er imidlertid ikke større enn at den lytter som verdsetter klassiske «Solsbury Hill», «Shock The Monkey», «Biko», «Don't Give Up» og «Sledgehammer» vil finne mye å glede seg over gjennom de totalt tredve sporene som denne samlingen består av.
«Hit» er en informativ og vellykket introduksjon til Peter Gabriel, dog er og forblir han en typisk albumartist som først kommer til sin fulle rett gjennom studioalbumene.
TRACKS
CD1: Solsbury Hill / Shock The Monkey / Sledgehammer / Don't Give Up / Games Without Frontiers / Big Time / Burn You Up, Burn You Down / Growing Up / Digging In The Dirt / Blood Of Eden / More Than This / Biko / Steam / Red Rain / Here Comes The Flood
CD2: San Jacinto / No Self-Control / Cloudless / The Rhythm Of The Heat / I Have The Touch / I Grieve / D.I.Y. / A Different Drum / The Drop / The Tower That Ate People / Lovetown / Father, Son / Signal To Noise / Downside Up (live) / Washing Of The Water
Produsert av Peter Gabriel, Bob Ezrin, David Lord, Daniel Lanois, Steve Lillywhite, Stephen Hague og Robert Fripp