Promenade Cinéma
Promenade Cinéma er et veldig ferskt og ditto tilfeldig bekjentskap fra Sheffield, UK, et tilfeldig bekjentskap av type som umiddelbart brakte de gode følelser til bords. Så veldig mye utgitt musikk har Promenade Cinéma ennå ikke å vise til, de få låter som til nå er servert gir imidlertid grunnlag for en flyktig, senere kanskje varig, forelskelse.
Dorian Cramm (ex-Berlyn Trilogy) og Emma Barson (hun kaller seg gjerne Blurred Girl) er de to som til sammen blir Promenade Cinéma, en duo hvis metode er elektronisk pop av klasse filmatisk noir. Eller, som skrevet med deres egne ord, – 'Cinedramatic synthpop from the heart of Sheffield'. Å dømme etter duoens to digitale singler til nå er det en beskrivelse som står seg bra.
«A Chemical Haunting» fra april 2015 og «As The World Stops Revolving» fra november 2015 er to innholdsrike låter i lekre arrangementer som demonstrerer at vi her har å gjøre med en duo som bryr seg litt over snittet med hensyn til å komponere lyd og bilde. Utvilsomt popmusikk, dog popmusikk med tydelige ambisjoner om å skape en slags større fortelling. En film, om du vil.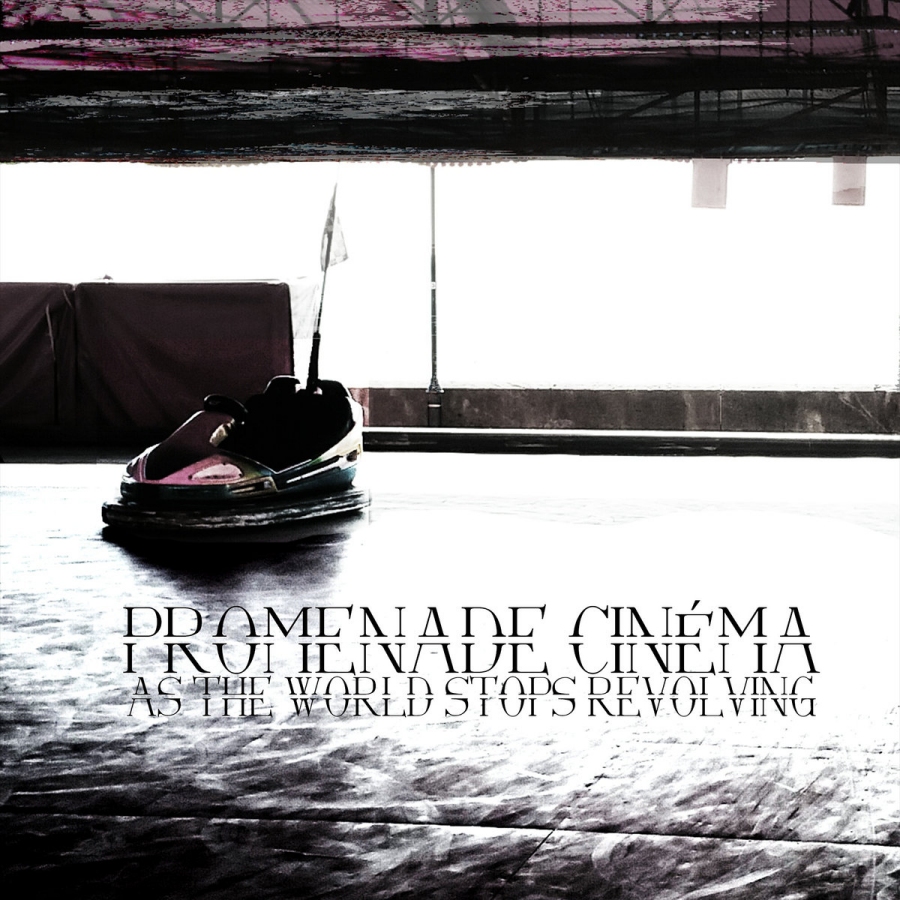 Utover de to nevnte singler har Promenade Cinéma bidratt på Yorkshire-samleren «Doncaster Electronic Foundation's Third Halloween Masquerade» med kuttet «Somebody's Watching My Poker Face». Dette en rett så snasen versjon av Rockwells hit «Somebody's Watching Me» (1984) tilsatt en dæsj Lady Gaga. En perfekt låt for Promenade Cinémas cinematiske visjoner.
---
---
– 'This is the opening scene', står det å lese hjemme hos Promenade Cinéma. Det er en åpning som lover flere ting og større ting. Vi ser frem til de neste scener og noterer Promenade Cinéma i bolken av britisk synth- / elektropops definitivt mest interessante nye navn.