The Agnes Circle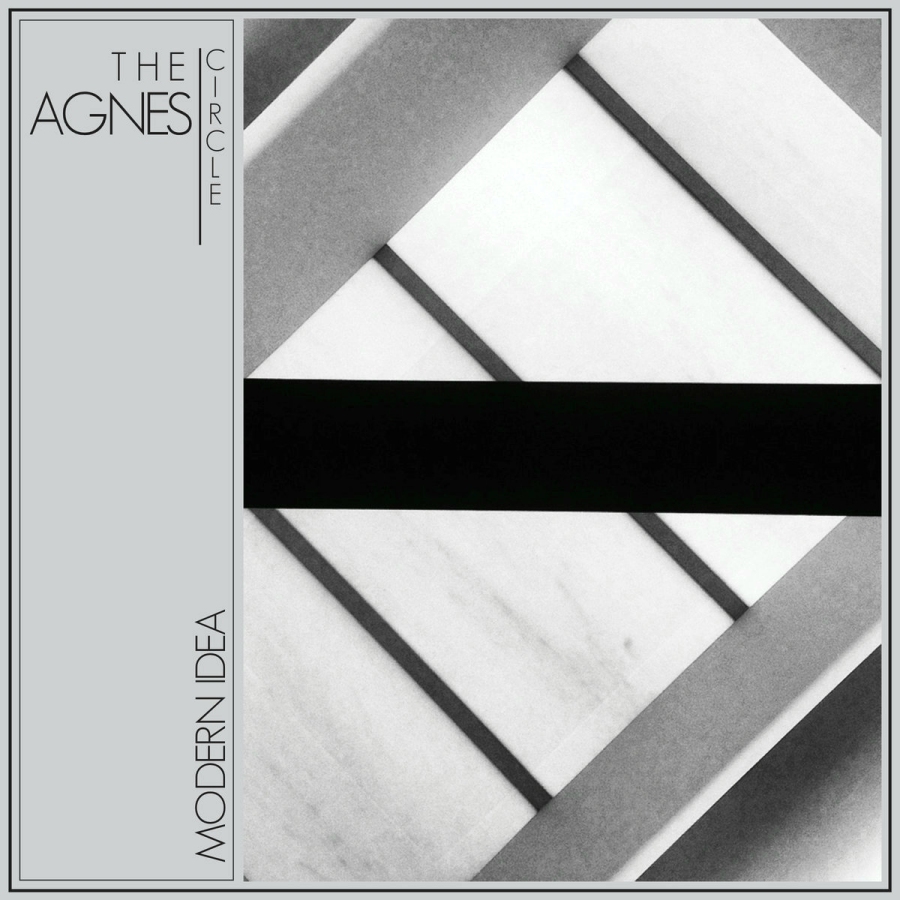 The Agnes Circle, Modern Idea
Manic Depression + End Result, 12″ep/mc/digital 2015
The Agnes Circle er nok et nytt navn i de kalde irrganger av minimalistisk strukturert postpunk. En duo som har eksistert i kun et år og er svanger med debutalbum, til det materialiserer seg kan vi stifte et første – og svært lovende – bekjentskap med hva og hvem The Agnes Circle er gjennom fjorårets EP «Modern Idea».
Florian Voytek (vokal, gitar, synth) og Rachael Redfern (bass) fra London presenterte seg som The Agnes Circle med «Sister Flux» som første låt ut i fjor vår, denne er inkludert på «Modern Idea» og fremstår som en konsis, direkte og fengende første hilsen. «Sister Flux» bærer i seg små spor av goth, spor som ellers ikke er veldig hørbare i de øvrige tre kuttene.
Her er heller mer og mye, kanskje spesielt gitarlyden, som vitner om at The Agnes Circle står i gjeld til storheter som The Sound og The Comsat Angels. Som best hørt på «Ceramics», en nær anthemisk låt som speiler det tidstypiske sound de to nevnte – og flere med – britiske band lot ljome gjennom 1980-tallet. «Venetian Boy» viser frem en annen av The Agnes Circles helt åpenbare inspirasjonskilder, det drømmende, eteriske landskap som ofte og gjerne knyttes til plateselskapet 4AD og dettes klassiske stall.
Aller best av de fire låtene treffer imidlertid avsluttende «Yan'an Memory», over denne hviler en vemodig stemning som kler The Agnes Circles format virkelig godt. Alle av duoens bærende elementer – de broderende gitartonene, de vandrende bassgangene, den monotont pulserende trommemaskin og Voyteks tilbaketrukne vokal – får rikelig med tid og rom til å puste og vibrere.
Summa summarum er The Agnes Circle enda et navn å holde øye med og øre til i tiden fremover, under sin turné i Europa i disse dager fremfører de nytt materiale som lover godt inn mot album.
TRACKS
Ceramics / Venetian Boy / Sister Flux / Yan'an Memory
Produsert av The Agnes Circle