Too Cold To Breathe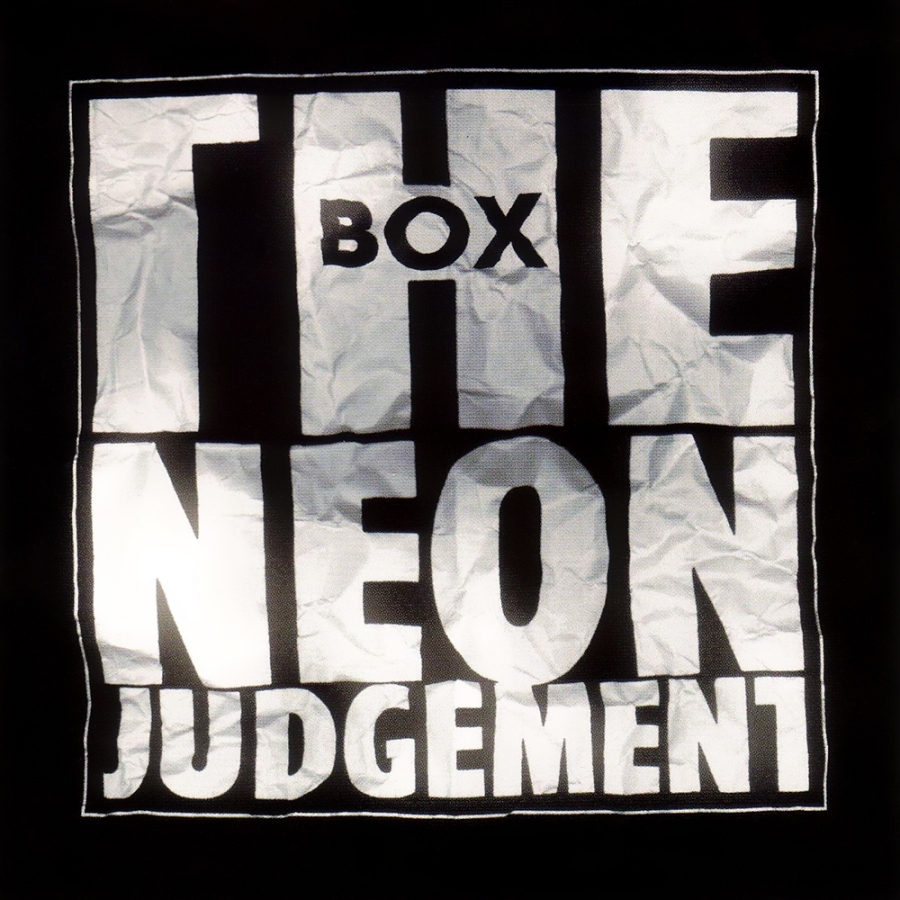 The Neon Judgement, Box
Play It Again Sam, 2cd 2005
Mens vi venter på postmannen som trasker veien fra Belgia til vår port for å overlevere The Neon Judgements nye album – «Smack» – , duger «Box» som knaskende god appetittvekker. «Box» var det første vink i form av utgivelse etter duoens gjenforening i 2004; en slags bekreftelse og demonstrasjon av fortid før de ga seg i kast med nye saker.
«Box» er stykket i to, der første cd er originalinnspillinger fra de helt første år – dvs. 1981 til 1984 – ; med unntak for «S.T.L.G.» som stammer fra 1988. Disk to henter inn mange av de samme sporene, men her formatert og endevendt av eksterne mixmastere, før det hele rundes av med tre tidligere uutgitte kutt. Med andre ord saker for liten og saker for stor, en kombi av kart for nybegynnere og skatt for erfarne.
Som selv tilhørende den gruppe der aldri har utført riktig intimt samkvem med The Neon Judgement, faller derfor første cd inn som hovedfokus. Om minimal synth, for å driste seg til å benytte dét omkverulerte sjangerbegrep, var duoens kjerne i de tidlige år, viser samlingen at de var mer og friere enn som så. The Neon Judgement spinner, og det ikke bare grunnet image eller flittig bruk av gitar, flerfoldige tråder til konvensjonelle pop- og rockstrukturer.
Sjekk «I Wish I Could» og «I Must Be On My Own» for The Neon Judgement på rocker'n, «Tomorrow In The Papers» for noe tilnærmet goth møter new romantics, «Too Cold To Breathe» for liflig synthpop. Når den noe senere «S.T.L.G.» illustrerer utviklingen i retning EBM og «Nion» er primitiv på nivå med Suicide, blir variasjonen stor og summen gildere enn kun minimal / industrial.
Hørt under ett gir «Box» mersmak – da også tatt i betraktning at flesteparten av remiksene fungerer fint – og lyst på grundigere graving i The Neon Judgements katalog. Hvilket skulle bety at «Box» som kompilasjon fungerer utmerket i henhold til intensjon.
TRACKS
CD1: TV Treated / Tomorrow In The Papers / The Fashion Party / Factory Walk / I Wish I Could / Concrete (It Feels So Strong) / Nion / Too Cold To Breathe / Please Release Me Let Me GoGo / I Must Be On My Own / S.T.L.G. / Braindance / The Fashion Party (live) / Concrete – N.Y. Stoney Wall Doll (live) / Sister Sue (live)
CD2: Factory Walk (The Hacker Remix) / Nion (Terence Fixmer Remix) / The Fashion Party (Millimetric Remix) / TV Treated (Tiga Vox Remix) / Too Cold To Breathe (Vive La Fête Remix) / Tomorrow In The Papers (Implant / Krafty Remix) / TV Treated (Neon Electronics / 3D Remix) / The Fashion Party (Headman Remix) / Machine Life (prev. unreleased) / Schizofrenic Freddy (prev. unreleased) / Sweet Revenge (prev. unreleased)
Produsert av The Neon Judgement, Ludo Camberlin, Dirk Da Davo