The Sisters Of Mercy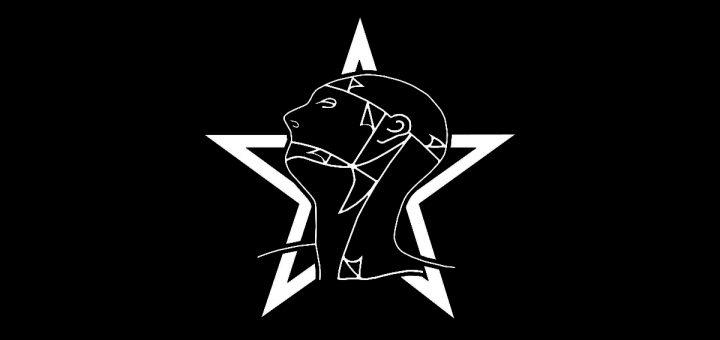 The Sisters Of Mercy tilhører gothbevegelsens virkelige gudfedre, en sort skute som har blitt styrt med jernhånd av vokalist Andrew Eldritch. Turbulens og konstante utskiftninger i besetningen har medvirket til at bandets produksjon er relativt liten. Siden 1991/92 har The Sisters Of Mercy og Eldritch vært synonymer, og fra da av og opp til i dag har det ikke blitt utgitt noe nytt materiale.
The Sisters Of Mercy ble dannet i Leeds, England i 1980. Andrew Eldritch (eg. navn Andrew Taylor) og Gary Marx (eg. navn Mark Pearman) grunnla bandet uten verken å være i besittelse av utstyr, penger eller videre ferdigheter som musikere. På tross av det etablerte de i løpet av kort tid sin egen label – Merciful Release – , spilte inn en trespors EP i «The Damage Done» og trykket tusen eksemplarer. Som Eldritch sier: «That should have been the end of it, but…».
Eldritch og Marx hentet inn bassisten Ben Gunn (eg. navn Benjamin Matthews) og gitaristen Craig Adams, i tillegg til å anskaffe en billig trommemaskin som ble døpt Doktor Avalanche. De neste par årene utviklet The Sisters Of Mercy gjennom en rekke singler og ep'er det soundet som mange forbinder med prototypen på gotisk rock. Image, sceneopptreden, coveromslag osv. skapte den helheten som siden har gitt bandet status som legender innen gothbevegelsen.
Frem til midten av 80-tallet var The Sisters Of Mercy å regne som et genuint undergrunnsband, og først da de skrev kontrakt med WEA i 1984 og slapp debutalbumet «First And Last And Always» våren 1985 begynte bandet å gjøre seg gjeldende i større omfang. Innen debutalbumet hadde Gunn forlatt bandet og blitt erstattet av Wayne Hussey (eg.navn Jerry Lovelock, ex-Dead Or Alive), men Eldritch og Hussey viste seg fort å være to personligheter som ikke gikk spesielt godt overens. Sommeren 1985 grunnstøtte hele bandet som resultat av indre uoverenstemmelser. Marx gikk videre og dannet bandet Ghost Dance, mens Eldritch måtte gå gjennom en rettssak mot Hussey og Adams for beholde rettighetene til navnet The Sisters Of Mercy. Etter nederlaget i retten dannet Hussey og Adams The Mission, et band som skulle komme til å nyte brukbar suksess i England med en noe mer utvannet variant av gothrock.
Mens stridigheten om navnet pågikk slapp Eldritch en single og albumet «Gift» (1986) under navnet The Sisterhood, et navn tatt i bruk først og fremst for å forhindre at Hussey / Adams skulle adoptere det. Blant musikerne Eldritch jobbet med som The Sisterhood var Alan Vega (Suicide) og Patricia Morrison (ex-Gun Club). Etter å ha vunnet rettighetene til navnet flyttet Eldritch til Berlin, Tyskland og gjenoppvekket The Sisters Of Mercy sammen med Patricia Morrison (bass, vokal) og alltid trofaste Doktor Avalanche. Duoformatet innvarslet The Sisters Of Mercys mest suksessfulle periode, fra siste del av 80-tallet og frem til begynnelsen av 90-tallet. Albumet «Floodland» (1987) hadde bedre lyd og langt større kommersiell rekkevidde enn de tidligere utgivelsene, de mest tilgjengelige sporene kunne man endog danse til. Hjemme i England ble albumet nummer 9., og samtlige av de tre singlene som ble hentet fra albumet gikk inn på topp 20.
På slutten av 80-tallet forsvant Morrison ut og Eldricth rekrutterte et helt nytt band som bl.a. inkluderte Tony James (ex-London SS, Generation X og Sigue Sigue Sputnik) og Tim Bricheno (ex-All About Eve). Allerede på «Floodland» hadde Eldritch så smått innledet et samarbeid med Jim Steinman, og på «Vision Thing» (1990) er han markant tilstede som komponist og produsent på førstesingelen «More». Med «Vision Thing» beveget bandet seg i retning av hardere rock, med et stort og delvis pompøst lydbilde. Albumet solgte bra og The Sisters Of Mercy fremstod som et band som var rede for nye utfordringer og fremganger utover 90-tallet. I stedet ramlet bandet nok en gang fra hverandre, og fra 1992 og frem til i dag har Eldritch vært eneste offisielle medlem.
Etter singelen «Under The Gun» og samlealbumet «Greatest Hit Volume 1 – A Slight Case Of Overbombing» høsten 1993 har det vært helt stille fra Eldritch hva gjelder plateutgivelser; ed ujevne mellomrom har han dog tatt navn og band ut på turné.