Blancmange jobber med nytt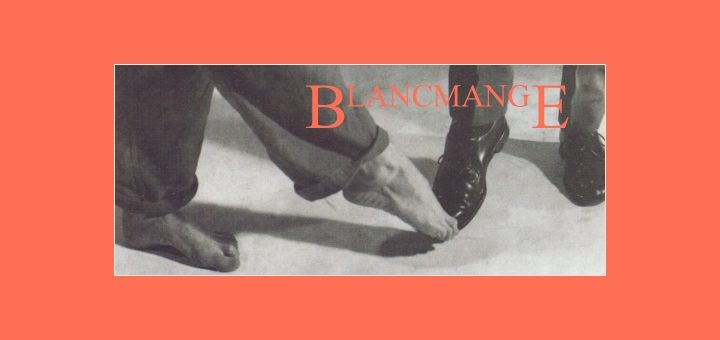 Som flertallet av interesserte vil være klar over, har Neil Arthur og Stephen Luscombe – aka Blancmange – jobbet med nytt materiale over de seneste år. Helt siden 2006, faktisk, så særlig til hastverk er det ikke tale om. Hvilket trolig er naturlig og riktig tempo for en usignert duo hvis forrige album kom i 1985.
Sikkert, om sakte, samler Arthur og Luscombe inn nye titler, og skal vi tro dem er de nå i mål med første batch og snart klare til å få dette ut i luften.
We have finished recording the first lot of new stuff. Now we are preparing to get it off the shelf and out in the open. Be afraid be very afeared.
«Drive Me» er det kutt som i første omgang promoterer hva som skal komme, dét uten helt å overbevise om at Blancmange har livets rett anno 2009. Dog, som ett av epokens beste og mest særegne navn i genren synthpop, huserer det visse forhåpninger om at de fortsatt kan være i stand til å skru go'saker.
Venner av de to kan for øvrig notere seg at en ny versjon av klassiske «Living On The Ceiling» her forleden dag dukket opp i jukeboksen på MySpace. Gjort kun for skøy og ikke planlagt utgitt verken i spann med ferskvare eller i noen annen form.
Mer info via www.myspace.com/blancmange2006