Sandra er fortsatt i sving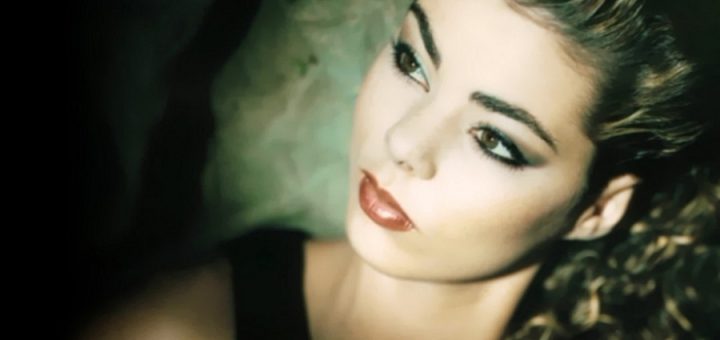 Midtveis på 1980-tallet prydet Sandra mang en gutteromsvegg over det ganske Europa. Bravo og tilsvarende magasiner serverte postere som straks etter kjøp av blad ble teipet eller stiftet opp i nærmeste ledige hjørne. Sandra var med andre ord et teenpop-fenomen, men i den klassen langt fra det dårligste valg som kunne gjøres.
«(I'll Never Be) Maria Magdalena» og «In The Heat Of The Night» bragte «The Long Play» (1985) inn i millioner av hjem, og faktisk klarte Sandra å holde grep om et stort publikum også med de par påfølgende album. Hovedårsaken til at Sandra holdt bedre, og seigere, stand enn mange av sine konkurrentinner, var ektemann Michael Cretus evner som produsent og komponist. I ham hadde Sandra et sikkert kort som alltid ville skru knottene til det ytterste for å sikre fortsatt suksess.
Med prosjektet Enigma fant Cretu (og Sandra) nye fremganger, dog gikk Enigma på bekostning av Sandras profil som soloartist. Fra medium 90-tall og opp til i dag har Sandra gjort seg lite bemerket utenfor Tyskland og de nærmeste naboland. Hjemme i Tyskland holder hun fortsatt et visst grep om markedet, grep godt nok til at hun stadig befinner seg under Virgins vinger og ikke har måttet ta skrittet ned til et mindre selskap.
Michael Cretu og Sandra ble skilt i 2007, hvilket også innebar at det musikalske samarbeidet opphørte. Brødrene Toby og Jens Gad (sistnevnte med fortid fra Enigma) er Sandras nye støttespillere, begge med merittliste skarp nok til at de skulle være kapable til å holde Sandras karriere ved like i enda noen år. Det ferske albumet «Back To Life» (lansert den 27. mars) vil neppe skape videre furore i våre strøk, men for oss som forbinder Sandra med positive minner er det hyggelig å notere at hun etter et kvart århundre fortsatt har et anstendig virke som artist. Hvilket er mer enn hva kan sies om veldig mange andre.
Apropos en av titlene på albumet – «Put Some 80ies In It» – , neste single fra «Back To Life» blir «The Night Is Still Young». Nevnt kun for å påpeke at denne er en duett med ingen ringere enn selveste Thomas Anders (Modern Talking). Dét skulle vel bli '80ies' nok.
Back To Life:
R U Feeling Me / Once In A Lifetime / In A Heartbeat / The Night Is Still Young / Just Like Breathing / Never Before / Always On My Mind / Behind Those Words / What If / Say Love / Put Some 80ies In It / These Moments / I Want You / Tete A Tete / Who I Am