Neat Neat Neat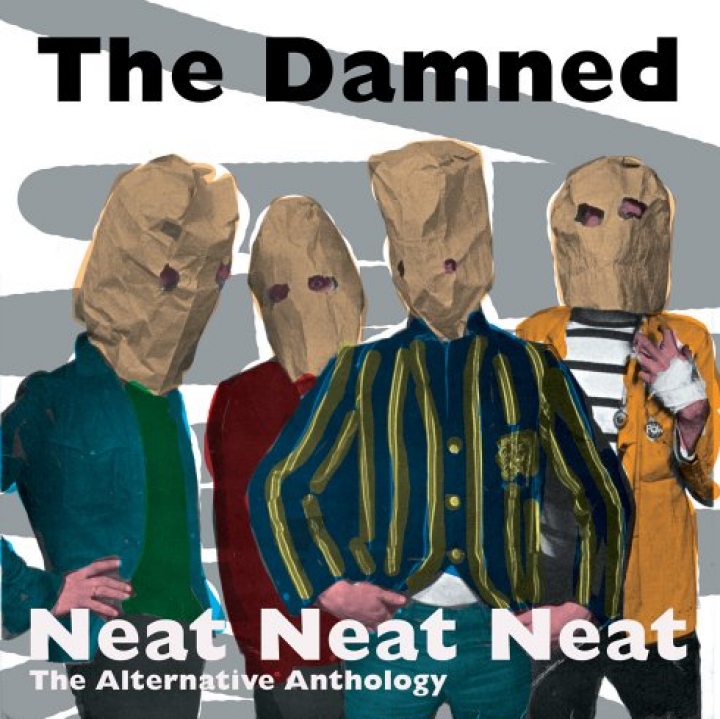 The Damned, Neat Neat Neat – The Alternative Anthology
Sanctuary, 3cd 2004
The Damned er et band tilgodesett med så mange samlinger og bokser at det umulig kan være annet enn rene profitthensyn som får Sanctuary til å slippe «Neat Neat Neat – The Alternative Anthology». Begrepet 'alternative' er dessuten i denne sammenheng en tilslørt omskrivning av at Sanctuary ikke har tilgang på hele bandets katalog, noe som betyr at utgivelsen kun dekker enkelte epoker av The Damneds lange karriere.
Første cd favner The Damneds tidligste år i kompani med Stiff, hvilket vil si fra høsten 1976 til årsskiftet 1977/78. Her snakker vi klassisk punk – «New Rose» innehar statusen som tidenes første punksingle – og omfattende utdrag fra albumene «Damned Damned Damned» og «Music For Pleasure».
Årene på Chiswick er utelatt (pga. manglende lisensrettigheter får man formode), derfor hopper CD2 over til året 1982 da The Damned befant seg på Bronze. Eneste albumutgivelse for Bronze var «Strawberries», og nesten hele dette albumet er inkludert her + litt b-side rusk og rask fra singler. CD3 er viet liveopptak fra 1979, 1980 samt fra The Final Damnation i 1988. Sistnevnte opptak plukker dog først og fremst kutt fra tidligere år, og vier derfor lite rom til The Damneds suksessrike gothperiode under MCA på midten av 80-tallet.
Med andre ord gir ikke «Neat Neat Neat – The Alternative Anthology» et fullstendig dekkende bilde av bandet The Damned, men siden prisen tilsvarer en vanlig cd, vil det sikkert være flere enn meg som narres til å plukke opp et eksemplar.
TRACKS
CD1 – The Stiff Years: New Rose / Neat Neat Neat / Stab Your Back / Stretcher Case Baby / Sick Of Being Sick / Fan Club / Born To Kill / Feel The Pain / So Messed Up / I Feel Alright / Problem Child / You Take My Money / Don't Cry Wolf / One Way Love / Your Eyes / Politics / Creep / Alone
CD2 – The Bronze Years: Ignite / Bad Time For Bonzo / Disguise / Under The Floor Again / Generals / Stranger On The Town / Gun Fury / Pleasure / The Pain / Disco Man / Lovely Money / Think I'm Wonderful / Dozen Girls / Thanks For The Night / Take That / Take Me Away / Billy Bad Breaks
CD3 – Live: Teenage Dream / Ballroom Blitz / Suicide / I Fall / Drinking About My Baby / In A Rut / Melody Lee / Shakin' All Over / See Her Tonite / Fish / Help / I Just Can't Be Happy Today / Wait For The Blackout / Noise Noise Noise / Love Song / Smash It Up