Glittering Prize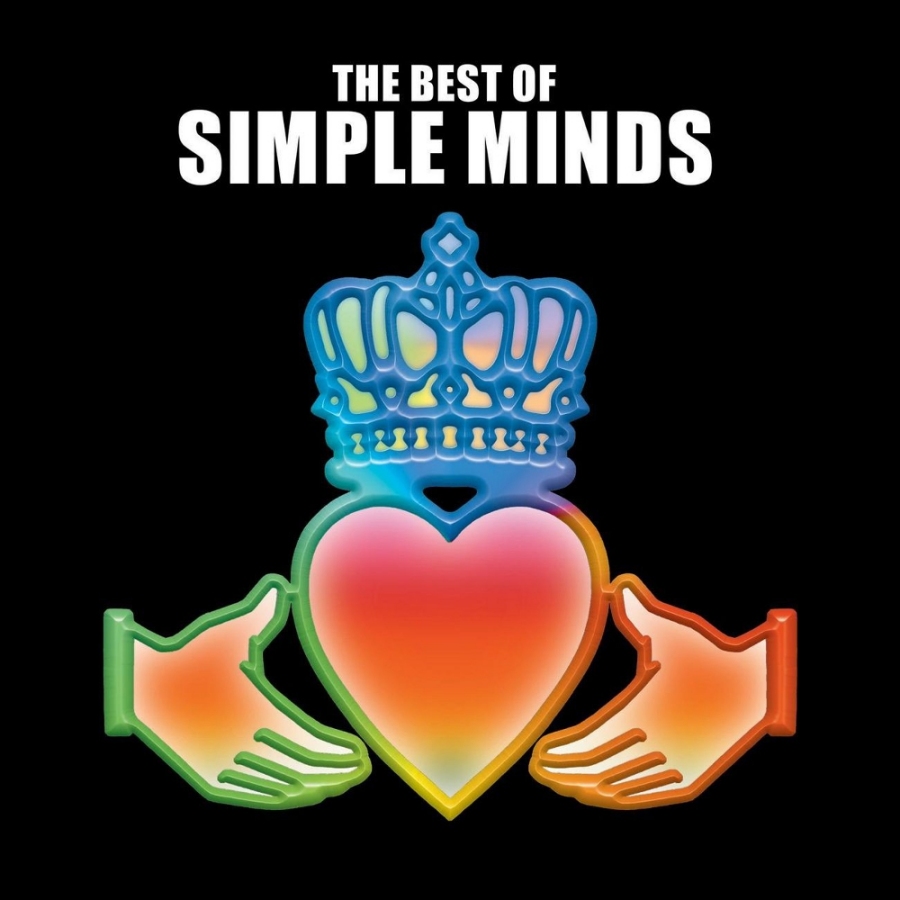 Simple Minds, Once Upon A Time
Virgin, lp 1985
«The Best Of» er et dobbelt samlealbum som i utgangspunktet var mest tiltenkt det amerikanske markedet, et marked hvor Simple Minds ikke har hatt særlig andre fremganger enn «Don't You (Forget About Me)» og «Alive And Kicking». Hvorvidt dette albumet kommer til å skaffe Simple Minds særlig mange nye tilhengere i USA er vel heller tvilsomt, men Virgin gjør i det minste sitt gjennom å prise samlingen som et enkeltalbum.
Låtutvalget er helt greit, det er mengder av musikk her og de fleste aspektene ved bandets historie er representerte i større eller mindre grad. Unntaket er de tre tidligste albumene utgitt av Zoom / Arista, som her avspises med kun to eksempler i «Life In A Day» og «I Travel».
Kronologien har Virgin gitt blaffen i, sporene kommer hulter til bulter uten noen særlig form for logikk. Dog har man gjort seg bryet med å plassere bandets ti første år på CD1 og det senere materialet på CD2, men det forhindrer ikke at man som lytter mister muligheten for å høre bandets naturlige progresjon fra år til år. Et annet minus er et omslag som er tilnærmet uten informasjon om band og diskografi, en kort – og ikke videre interessant – linernote av Billy Sloan er det hele.
Musikken lagt til side er det en noe stusselig og skuffende presentasjon av Simple Minds som her begås. Omfanget åpner for å levere et virkelig godt samlealbum, en best of med lang levetid. Den muligheten vrakes gjennom en kaotisk track list og manglende faktaopplysninger. Remastered lyd og nærmere to og en halv time med musikk gjør likevel «The Best Of» til et godt kjøp for den tilfeldige lytter som er nysgjerrig på Simple Minds.
Fansen kjøper vel uansett denne utgivelsen akkurat som alt annet stemplet Simple Minds, og for oss er «The Real Life» (en remiks av deilige «Theme For Great Cities» med Freddie Mercury som krydder) av Raven Maize inkludert som lokkemat. Akkurat dét kunne strengt tatt både band og selskap spart oss for.
TRACKS
CD1: Don't You (Forget About Me) / Promised You A Miracle / Waterfront / Alive And Kicking / Glittering Prize / All The Things She Said / Sanctify Yourself / Someone Somewhere In Summertime / Ghostdancing / Up On The Catwalk / Speed Your Love To Me / Theme For Great Cities / Love Song / The American / Sweat In Bullet / Life In A Day / I Travel
CD2: Let There Be Love / This Is Your Land / Kick It In / Let It All Come Down / See The Lights / Stand By Love / Real Life / She's A River / Hypnotised / Glitterball / War Babies / Mandela Day / Biko / Belfast Child / The Real Life
Produsert av John Leckie, Peter Walsh, Steve Hillage, Steve Lillywhite, Keith Forsey, Bob Clearmountain, Jimmy Iovine, Stephen Lipson, Trevor Horn og Dave Lee