Mindre er mer for Marillion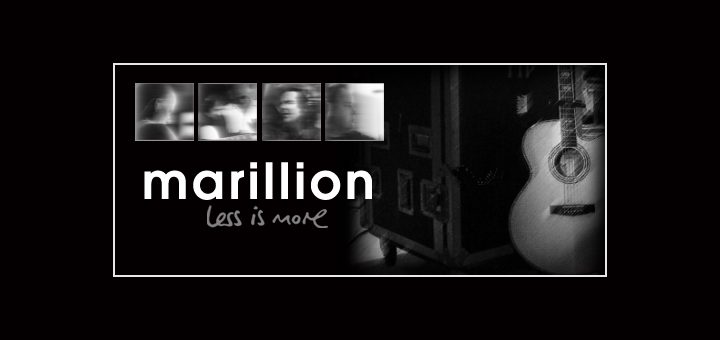 For tredje år på rad stiller Marillion opp med nytt studioalbum, skjønt denne høst er det tale om alternative vinkler på gammelt materiale. «Less Is More» samler akustiske nyinnspillinger av elleve titler, samt én tidligere uutgitt låt i «It's Not Your Fault».
Som vanen har blitt, vier heller ikke «Less Is More» rom for spor fra bandets tidlige epoke med Fish som vokalist. Innholdet på «Less Is More» stammer fra tiden 1989 («Seasons End») og frem til fjorårets «Happiness Is The Road». Intact / Racket fikser det praktiske i forhold til butikk, fredag den 02. oktober er opplyst å være dato for release.
---
---
Turné følger selvsagt utgivelsen, og som tilfellet har vært de siste år står Norge også denne gang på plakaten. I ånd med albumets akustiske aspekt, står Victoria Teater, Oslo som intimt åsted for besøket i Norge. To kvelder, lørdag 24. og søndag 25. oktober, vil Hogarth, Rothery, Trewavas, Kelly, og Mosely kunne oppleves i stille live. Lørdagen er utsolgt, dog ryktes det om fortsatt (få) ledige billetter til søndagen. Den som vil inn gjør derfor lurt i å ordne seg pass via www.web-scandinavia.com før uken er omme.
Less Is More:
Go / Interior Lulu / Out Of This World / Wrapped Up In Time / The Space / Hard As Love / Quartz / If My Heart Were A Ball / It's Not Your Fault / Memory Of Water / This Is The 21st Century / + hidden track
Mer info via www.marillion.com