Nyutgivelser av Holy Toy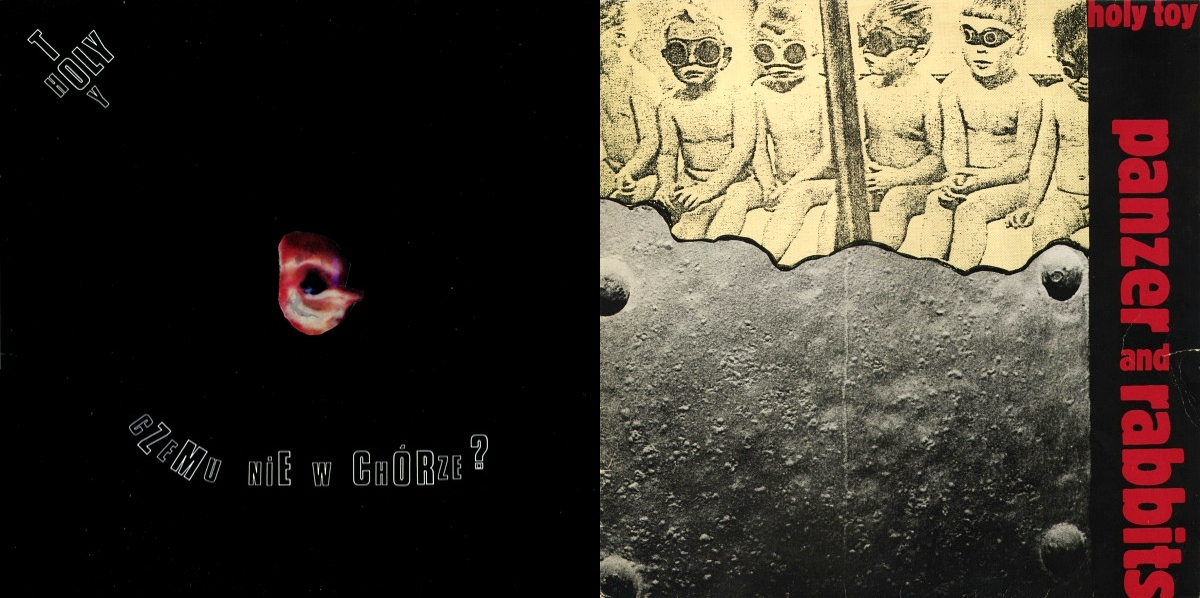 Ikke før har vi rallet ferdig rusen over den eminente nyutgivelsen av «Warszawa» (1982), så smeller Tatra til med ytterligere to titler fra Holy Toys katalog. I juli måned slippes «Panzer And Rabbits» (1984) og «Why Not In Choir?» (1985) i remasterede utgaver og med fyldige booklets vedlagt.
På «Panzer And Rabbits» var Holy Toy Andrej Nebb, Lars Pedersen, Bjørn Sorknes og Bernt Åge Niberg; med som resultat et noe strengere lydbilde enn hva debutalbumet oppviste. Et helt sentralt album i Holy Toys diskografi, et album som sementerte bandets høye status i den europeiske undergrunn. Platen ble utgitt på cd i 1990, men dette i en ikke spesielt stram utgave. Årets utgivelse blir derfor første ordentlige gang på cd, en versjon som er i salg fra mandag den 06. juli.
Tredjealbumet «Why Not In Choir?» var produkt av duoen Holy Toy – Nebb og Pedersen – , dette aldri tidligere utgitt på cd. Mandag den 20. juli er dato for release, da blir endelig enda ett av Holy Toys spennende album gjort tilgjengelig for flere enn de få. Og selv om dette er musikk uten den helt store smak av sommer; så snakker vi her obligatorisk shopping i shorts.
Panzer And Rabbits
Fresh News-Larve
Last Leader
Doors Of Perception
Armageddon
Men And Dog
Travel Agency
Telegram I
Many Of Them
Captain Bom-Bom-Bom
Telegram II
Why Not In Choir?
Under Skin
Medals
Dr. Wood
Wosh Up
Zone
Men At Work
Pray
Empty Seat
Last Act
From Angel To Devil
Why Not In Choir?