Radio Silence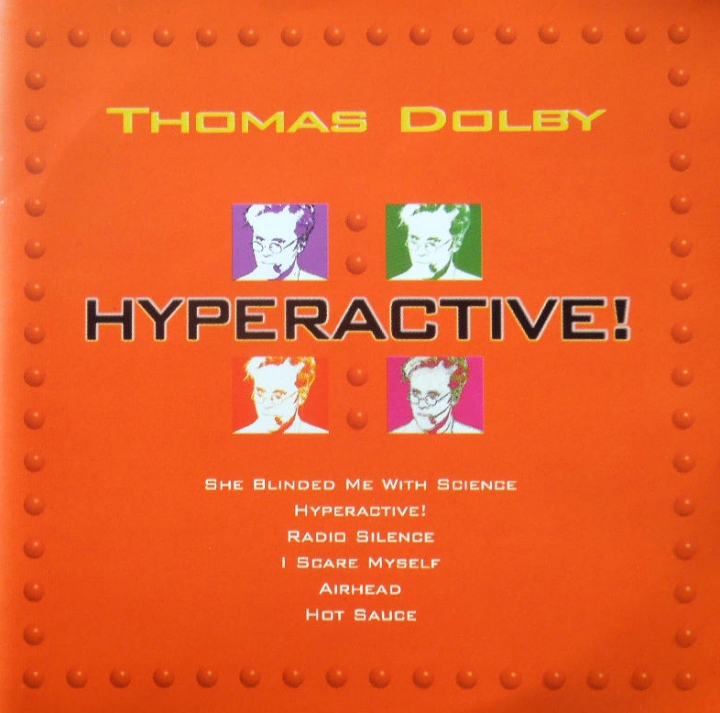 Thomas Dolby, Hyperactive!
EMI Gold, cd 1999
Bak et vederstyggelig cover som plukket opp fra en eske Brio og to blad blottet for informasjon, skjuler «Hyperactive!» en fyldig samling av Dolbys 80-talls produksjon. Her er i alt seksten av femogtyve mulige kutt fra hans tre album gjennom tiåret, hvilket skulle evne å gi godt innblikk.
Dolbys rolle som gal professor i runddans mellom synthpop, funk og jazz var en suksess i årene 1982 til 1984, men rask retur fra hitliste og det store fokus har gjort sitt til at mange gjenkjenner navnet bedre som produsent, låtskriver og støttespiller for andre artister. Et gjenhør med hans ypperste, først og fremst representert via albumene «The Golden Age Of Wireless» (1982) og «The Flat Earth» (1984), er dog ingen ufin opplevelse.
Her er mye snappy, rytmisk popmusikk pyntet av småsære innfall og utstrakt bruk av filmatiske referanser og stemninger. Tidvis litt for smart – og i senere år dessverre smygende mot tendenser av slick – for sitt eget beste, men «Hyperactive!» er en i hovedsak interessant tur i Dolbys tidsmaskin.
TRACKS
Hyperactive! / She Blinded Me With Science / I Scare Myself / Key To Her Ferrari / The Flat Earth / Mulu The Rain Forest / Europa And The Pirate Twins / The Ability To Swing / Radio Silence / Cloud Burst At Shingle Street / Windpower / Screen Kiss / White City / Airhead / Hot Sauce / May The Cube Be With You
Produsert av Thomas Dolby