Ultravox Mon Amour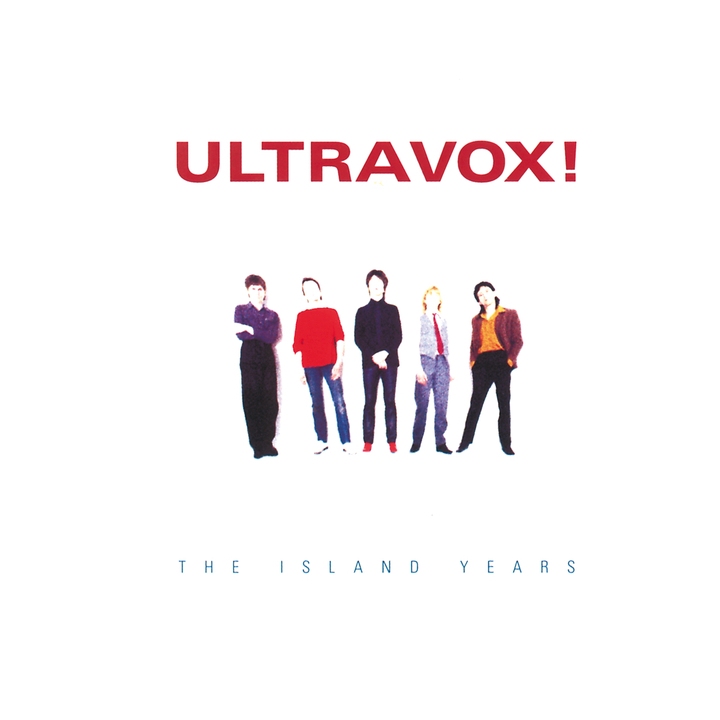 Ultravox, The Island Years
Spectrum, cd 1999
Det tidligere omtalte magasinet «Depeche Mode and The Story of Electropop» slo fast at dersom du akter å eie kun étt album av Ultravox, ja så bør du forsikre deg om at det albumet er «The Island Years». En påstand tilhørende en av flere tvilsomme utsagn i nevnte magasin, og en påstand helt klart egnet til å vekke indignerte protester blant alle som verdsetter 80-tallets Ultravox.
Som en representativ introduksjon til de tre albumene Ultravox skapte i årene 1977-78 er imidlertid «The Island Years» et godt og billig alternativ. Albumet er arvtageren etter «Three Into One» (1979), med nytt (og enda dårligere) omslag, samt tilføyelse av flere kutt. Samtlige album er godt representerte, med unntak for de fraværende «Dislocation» og «Can't Stay Long» er låtutvalget foretatt etter korrekt manual. Bandets vaklende gang mellom glam, elektronikk, art og punk kommer godt frem og viser bandets store spennvidde i disse årene.
For de mange som utelukkende forbinder Ultravox med «Vienna», «Dancing With Tears In My Eyes» og en håndfull av de øvrige singlene fra 80-tallet, kan «The Island Years» by på en musikalsk informativ – og kanskje noe overraskende – opplevelse. For oss andre er «The Island Years» nok en påminnelse om at denne epoken i bandets historie er en ofte neglisjert affære utenfor de britiske øyer.
TRACKS
Dangerous Rhythm / My Sex / I Want To Be A Machine / The Wild, The Beautiful And The Damned / Life At Rainbow's End (For All The Tax Exiles On Main Street) / Young Savage / Slip Away / RockWrok / Hiroshima Mon Amour / Distant Smile / The Man Who Dies Everyday / While I'm Still Alive / Slow Motion / Quiet Men / Cross Fade / Just For A Moment
Produsert av Brian Eno, Steve Lillywhite, Conny Plank, Dave Hutchins og Ultravox