Aber der Sound ist gut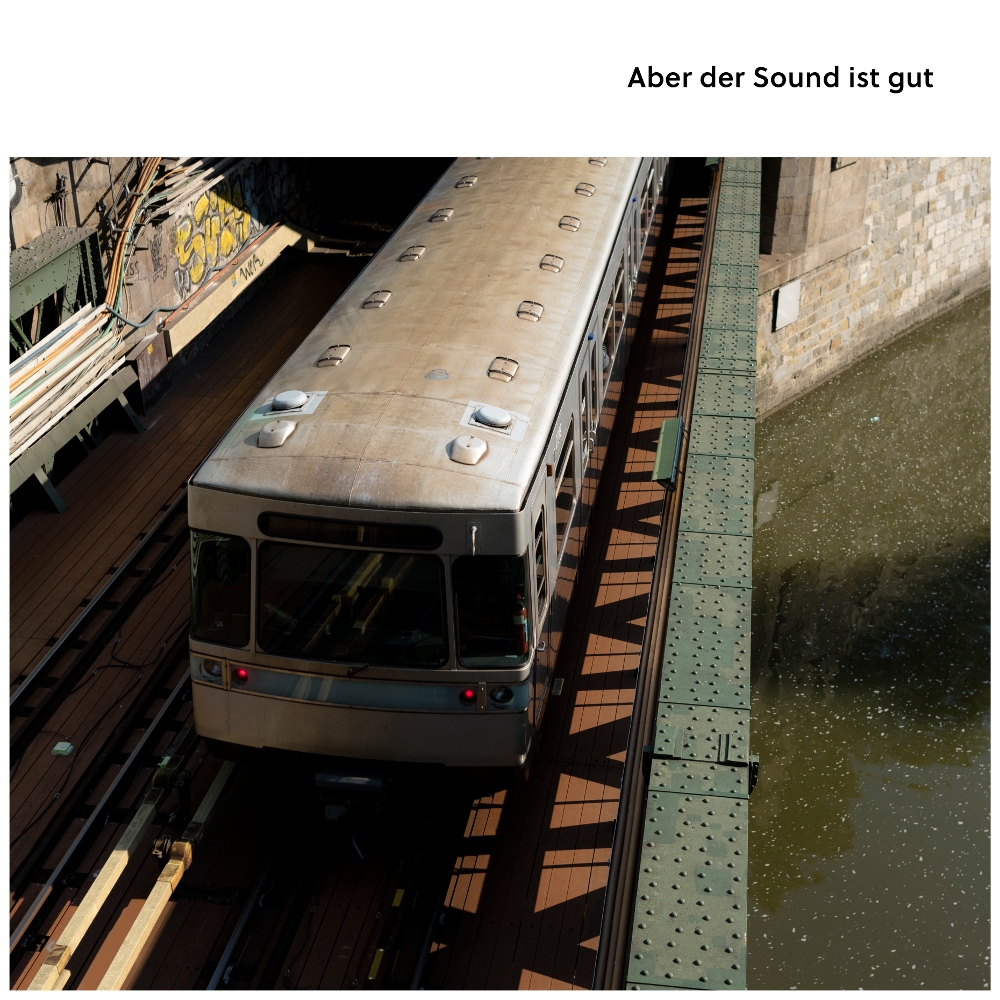 Diverse Artister, Aber der Sound ist gut
Siluh Records, 2lp/digital 2016
Østerrike er ikke, med enkelte unntak fra regelen en sjelden gang nå og da, blant de nasjoner som lyser sterkest på det europeiske kart over pop og rock. Det mye som selvsagt følge av å være et lite land, men kanskje også litt fordi Østerrike på flere vis fortsatt er et ganske konservativt land. Hverken det ene eller det andre av de ting forteller at det ikke lages eksellent musikk i Østerrike, det er bare et spørsmål om å oppdage den.
Siluh Records er basert i Wien og deler filosofi så vel som artister med flere av byens og landets øvrige alternative labels, «Aber der Sound ist gut» samler navn fra – foruten Siluh sin egen stall – selskap som bl.a. Totally Wired Records, Cut Surface, Fettkakao, Numavi Records og Wilhelm show me the Major Label. Flertallet av artistene holder til i Wien, men utgivelsen huser også en rekke representanter fra Graz, Linz og sikkert flere andre steder med. «Aber der Sound ist gut» er med andre ord ikke forbeholdt hovedstadens scene alene, her er stor nok geografisk bredde til at albumet gir et godt første riss av den østerrikske undergrunn generelt.
Bredde må vel også sies å være betegnende for utgivelsens musikalske innhold, gjennom de i alt 29 spor snuser «Aber der Sound ist gut» innom dette og hint, søtt som salt, slemt som snilt. En slags fellesnevner for mangt av materialet vil være at det løper sånn cirka langs aksen alternativ rock – indie – garage, men samtidig bidrar shoegaze, new wave, noise, punk, soul, skrammel og leven samt pur pop med mer til et variert totalinntrykk. En type kompilasjon som denne kan aldri klare å unnvike opplevelsen av å fremstå som noe usammenhengende, men «Aber der Sound ist gut» er puslet sammen slik at sprangene fra låt til låt ikke oppleves som altfor abrupte.
Likesom variert i uttrykk vil det variere vilt fra deg til meg hvem som først og fremst faller i smak blant låtene. Tittelkuttet – inkludert i to mikser som begge er ganske annerledes enn originalen fra 2014 (utgitt på albumet «Clemens Band Denk») – av Clemens Band Denk er i så henseende illustrerende. «Chill Out Ära Remix» er i mine ører en knall og «American Prairie Mix» en ditto døll versjon av en i utgangspunktet genial låt. I andres ører vil det trolig forholde seg motsatt, og om jeg skal trekke frem bare – la oss si – syv anbefalte blant de niogtyve; er det selvsagt ikke å yte alt og alle på «Aber der Sound ist gut» rettferdighet.
Allikevel, egnet som en introduksjon til de kvaliteter og den spennvidde «Aber der Sound ist gut» kapsler, bør følgende syv låter kunne duge: «The Pretender» og dennes rurale rock midt mellom barroom og highway i duett av Bruch og Anna Pü. «Nokia», nostalgisk elektronisk wave levert av Euroteuro, «Don't Dare», dynamisk punk, grunge og sludge fra Aivery. «Where Shroom Folks Lose Their Minds», sommerlig pop med svale undertoner av søt psych fra Mile Me Deaf, «Since Everything», vibrant jangle pop og postpunk av Sluff. «All Those Afternoons», slentrende lounge og easy listening med Tommy Moonshine, og «In Your Room», skotitting mot en vegg av lyd fra Snoww Crystal. Der altså, syv glimrende titler fra samlingen og det helt uten å nevne markante navn som Crystal Soda Cream, Vague, Kristy And The Kraks, Valina, Tents eller Ja, Panik.
«Aber der Sound ist gut» er i all hovedsak fryd og gammen. Ingen vil falle for absolutt alt som er ombord, men med mengden av artister og musikk som er samlet blir «Aber der Sound ist gut» en ypperlig guide til gode lyder fra Østerrike. Release for albumet finner sted på Rhiz i Wien den 1. desember, via siluh.com er det mulig å sikre seg et eksemplar i format 2xLP.
TRACKS
LP1: Bruch & Anna Pü – The Pretender / Just Friends And Lovers – Isaac / Crystal Soda Cream – Schlag zu, lauf weg / Bad Weed – Easy To Run / Bird Of The Year – Baby / Clemens Band Denk – Aber der Sound ist gut (Chill Out Ära Remix) / Euroteuro – Nokia / Raccoon Rally – Raccoon (Salad Days Are Over) / Petra und der Wolf – Engine On The Chocks / Valina – Lifespan Of A Fly / Melt Downer – Trespass / Aivery – Don't Dare / Sluff – Since Everything / Dead End Friends – Cocaine / Lonesome Hot Dudes – Toxic Foxes / Sex Jams – Riso Friday
LP2: Mile Me Deaf – Where Shroom Folks Lose Their Minds / Bulbul + Mäusegruppe – Papatel / Gran – My Love / Tents – Landscaper / Kristy And The Kraks – The Witch / Voodoo Jürgens – A Oarge Hackn / Clemens Band Denk – Aber der Sound ist gut (American Prairie Mix) / Vague – Death Of Ivan / Cry Baby – People / Golden Sikhs – Night Tide / Tommy Moonshine – All Those Afternoons / Snoww Crystal – In Your Room / Ja, Panik – Alles leer (live)