Blank Sheets
Bel Canto, Retrospect
WEA, cd 2001
Rundt samme tid som de fire store fornyere av rock på norsk banet seg vei hjem til deg og meg, fant et helt annet alternativ farge og form. Bel Canto (opprinnelig med en K for dagens C) ble unnfanget i Tromsø og forløst i Brüssel, som esoterisk, elektronisk 4AD-pop krysset med regionale trekk og arktisk kulde.
«Retrospect» viser – ved iherdig programmering, da kronologien ikke er på plass – Bel Cantos utvikling fra det kjølige til det varme og tidvis etniske, og ikke minst deres stadig stigende vilje til å møte dansegulv og lokke et større publikum. Profilen som en noe annerledes, litt modigere popduo (trio med Geir Jenssen (Biosphere) frem til 1990) har de likefullt beholdt helt opp til i dag.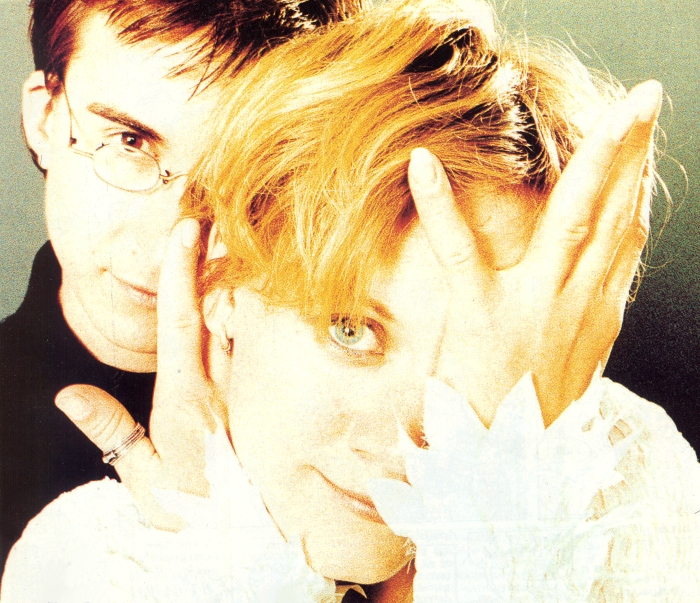 Atten spor gir rom for god bredde, at personlige favoritter savnes svekker ikke totalinntrykket av et retrospektiv som gir et representativt tverrsnitt av Bel Cantos produksjon. Remastered lyd, en godkjent booklet med pene bilder, anstendig info og noen korte linjer til hvert kutt, bidrar til at «Retrospect» blir et respektabelt samlealbum.
I skrivende stund kan «Retrospect» plukkes til pen pris hos den-platekjeden-du-vet, i samme runde tar du med fordel med deg «White-Out Conditions» (1987), «Birds Of Passage» (1990) og «Shimmering, Warm And Bright» (1992).
TRACKS
Bombay / Shimmering, Warm And Bright / Didn't You Know It? / Images / Summer / Paradise / Idly I De-Ice / Spiderdust / A Shoulder To The Wheel / Capio / Unicorn / White-Out Conditions / Dewy Fields / Waking Will / Blank Sheets / Rumour / The Suffering / Disappear Club 5
Produseert av Bel Canto, Gilles Martin, Marc Hollander, Ulf W. Ø. Holand, Jah Wobble og Torbjørn Brundtland