Howling Wind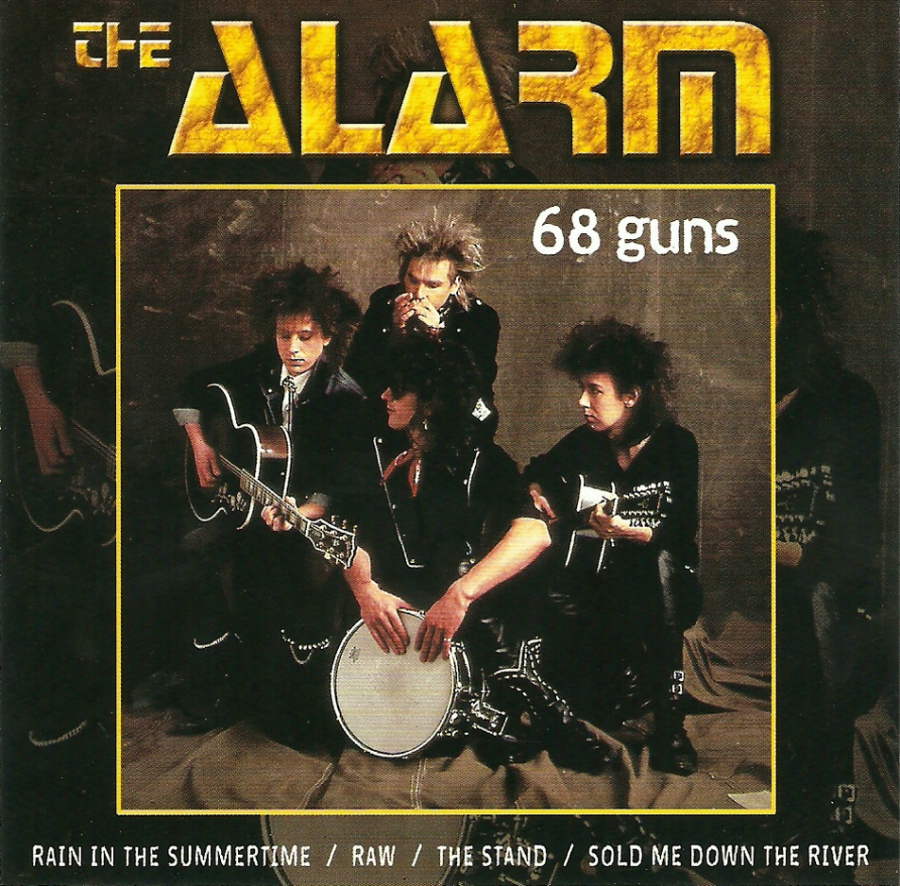 The Alarm, 68 Guns
Disky, cd 2002
Det nederlandske selskapet Disky har spesialisert seg på samlealbum og nyutgivelser for det europeiske markedet, og har etterhvert en betydelig mengde utgivelser med musikk fra 80-tallet på samvittigheten. Platene fra Disky har som regel akseptabel lyd, relativt brukbare omslag inkl. basisinformasjon, og tilbudspris.
Man betaler for hva man får, hvilket vil si 50 til 70 kroner for helt greie – men sjelden eller aldri fullt ut representative – samlealbum som kan brukes i hytte eller bil uten redsel for øl- eller oljesøl.
«68 Guns» er således et typisk eksempel for samlealbumene fra Disky, med mye av det beste av The Alarm men på ingen måte et konsekvent utvalg låter. Det er muligens lisensrettigheter som gjør at sporene fra albumene «Standards» (1990) og «Raw» (1991) utgjør halvparten av materialet på «68 Guns», noe som innebærer at dette samlealbumet ikke gir et helt balansert bilde av The Alarm. Nå er «68 Guns», «The Stand» og «Rain In The Summertime» inkludert, men på den andre side mangler to av The Alarms største singlehits og signaturlåter i «Where Were You Hiding When The Storm Broke?» og «Spirit Of '76».
Som en rask og billig – men noe mangefull – introduksjon for nye lyttere kan sikkert «68 Guns» fungere, men skal du ha et ordentlig samlealbum med The Alarm går du målrettet for «The Best Of The Alarm And Mike Peters» (1998).
TRACKS
68 Guns / Declaration / God Gave Somebody / Howling Wind / Lead Me Through The Darkness / Let The River Run Its Course / Rain In The Summertime / Raw / Rockin' In The Free World / The Stand / Third Light / We Are The Light / Wonderful World / Sold Me Down The River