Kill City Kills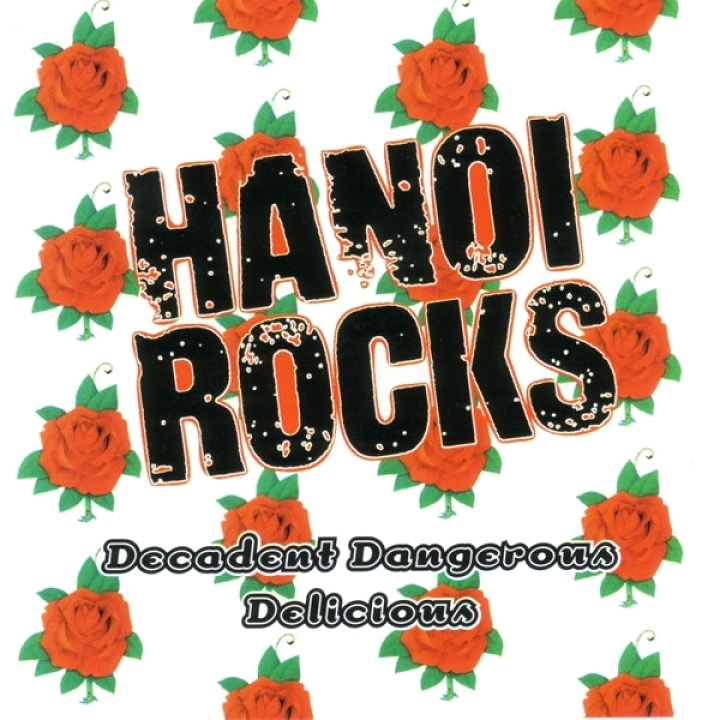 Hanoi Rocks, Decadent Dangerous Delicious
Castle, 2cd 2000
Finske Hanoi Rocks gjorde comeback for noen år siden, uten at så altfor mange la merke til det. Verdt å legge merke til er dog Hanoi Rocks fortid og den musikken de skapte i årene 1981 til 1985. Mange år før The Hellacopters, Gluecifer, Silver og flere med satte Norden på det internasjonale rawk'n'roll-kartet, var Hanoi Rocks relativt ensomme fanebærere for sleazy rock her i nord.
Skjønt, Hanoi Rocks hentet enda mer inspirasjon fra glam, møkkete rhythm & blues, garasje og band som New York Dolls og Alice Cooper enn de tre nevnte. De var heller ikke fremmede for å hente elementer fra new wave, hør strålende «No Law Or Order» som prov.
Hanoi Rocks vakte oppsikt både i England og USA, i USA ble de endog svirebrødre med Mötley Crüe; et møte som endte med tragedie for trommeslager Razzle og som igjen medførte at bandet etterhvert ble oppløst. «Decadent Dangerous Delicious» samler høydepunkter fra samtlige album mellom 1981 – 1985, og er ganske enkelt en suveren samling rock 'n' roll. Finn frem en six-pack, skru opp volumet og la deg overbevise av blant annet «Kill City Kills», «Tooting Bec Wreck», «Taxi Driver», «Love's An Injection», «Beer And Cigarette», «It's Too Late», «I Feel Alright» (The Stooges, anyone?) og «Self Destruction Blues».
TRACKS
CD1: Kill City Kills / Tragedy / Pretender / Back To Mystery City / Tooting Bec Wreck / Taxi Driver / Love's An Injection / Lost In The City / Motorvatin' / Teenangels Outsiders / No Law Or Order / Oriental Beat / Malibu Beach Nightmare / Village Girl / Fallen Star / Dead By X'Mas
CD2: Beer And Cigarette / Problem Child / It's Too Late / I Feel Alright (live) / Mental Beat / Self Destruction Blues / Until I Get You / Lightnin' Bar Blues / Don't Follow Me / 11th Street Kidz / M.C. Baby / I Want You / Rebel On The Run / Malibu Beach (Calypso Version) / Two Steps From The Move