The Heart of Gold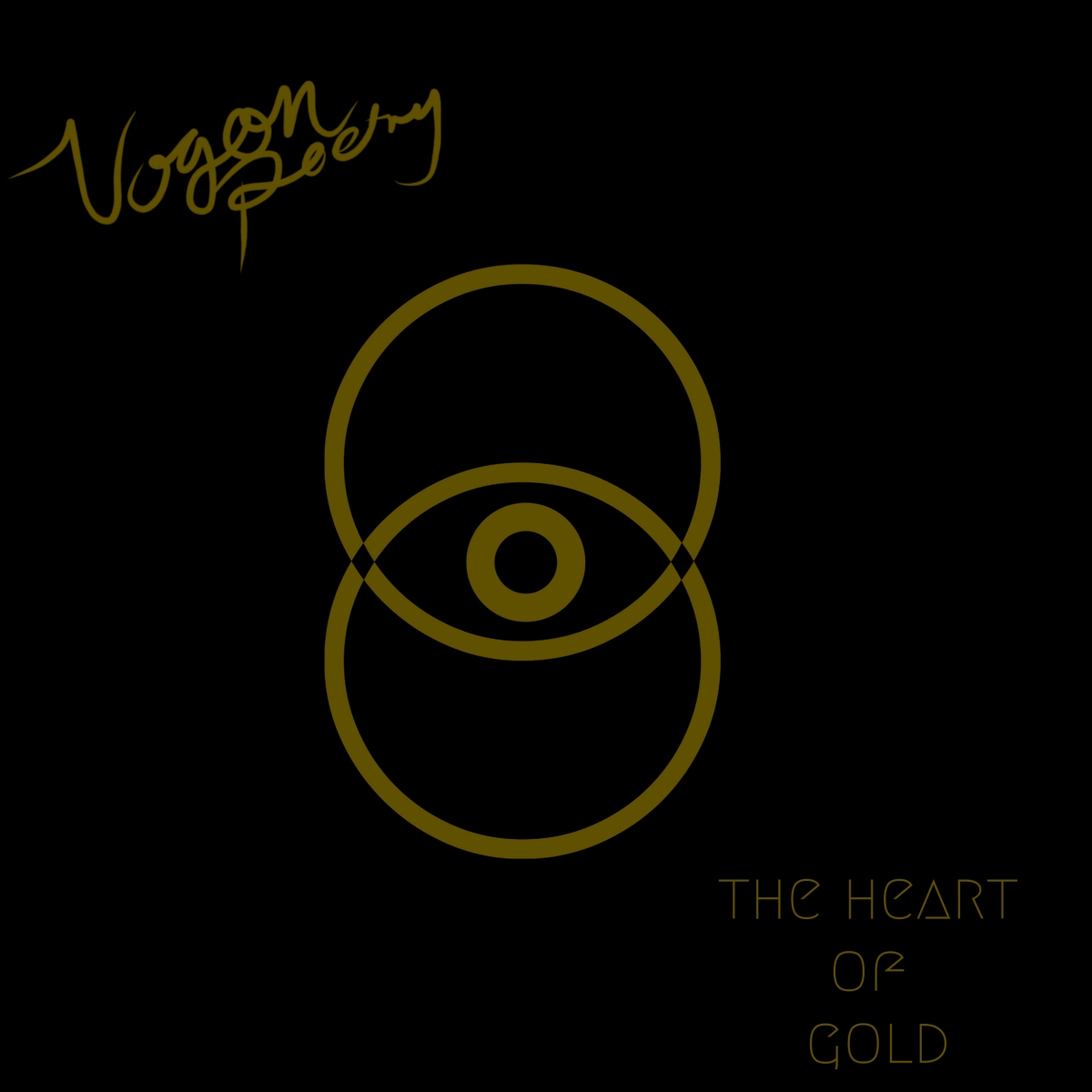 Vogon Poetry, The Heart Of Gold
Self-released, digital 2017
Det foregående helaftens epos fra Vogon Poetry, «The Prefect Stories» av 2015, var en i all hovedsak riktig hørverdig utgivelse og som i fjor fikk følge av remiksalbumet «The Dented Stories». For inneværende år står nytt materiale på agendaen for trioen fra Göteborg, forrige uke ble singelen «The Heart Of Gold» sluppet som forsmak på ny plate.
Som ofte gjelder når Vogon Poetry – John Andersson, Roger Tell og Daniel Önnerby – er i sving, refererer «The Heart Of Gold» til Douglas Adams sin «The Hitchhiker's Guide To The Galaxy». Hva mer er, «The Heart Of Gold» er i tematikk en naturlig fortsettelse av susende flotte «Hyperspace Bypass» fra «The Prefect Stories»; av sted ombord på et stjerneskip i infinite improbability drive.
En slik scene krever en låt hvis tempo er up, noe «The Heart Of Gold» så absolutt er innenfor de rammer av smektende synthpop hvor Vogon Poetry opererer. «The Heart Of Gold» er en låt med kraft nok til å sette føtter i bevegelse over både de jordiske og de intergalaktiske diskotekgulv.
---
---
Ved siden av «The Heart Of Gold» i original miks gir singelen rom til tre remikser. Av disse er det Egil Axelsson sin 'Humble Hop Remix' som treffer best, et par touch av dance og trance tilfører ekstra energi og skaper illusjon av hastighet, tid og rom, som resultat euforisk elektropop.
Det kommende albumet, som har fått tittelen «Life, The Universe And Everything», er ventet en gang til høsten, garantert bestående av synthpop, science fiction og eksistensielle spørsmål.
TRACKS
The Heart Of Gold / The Heart Of Gold (Peter Bolmehag Remix) / The Heart Of Gold (Humble Hop Remix by Egil Axelsson) / The Heart Of Gold (Oren Amram Synthesize Me Remix)
Produsert av Vogon Poetry