I saw Tetrolugosi at night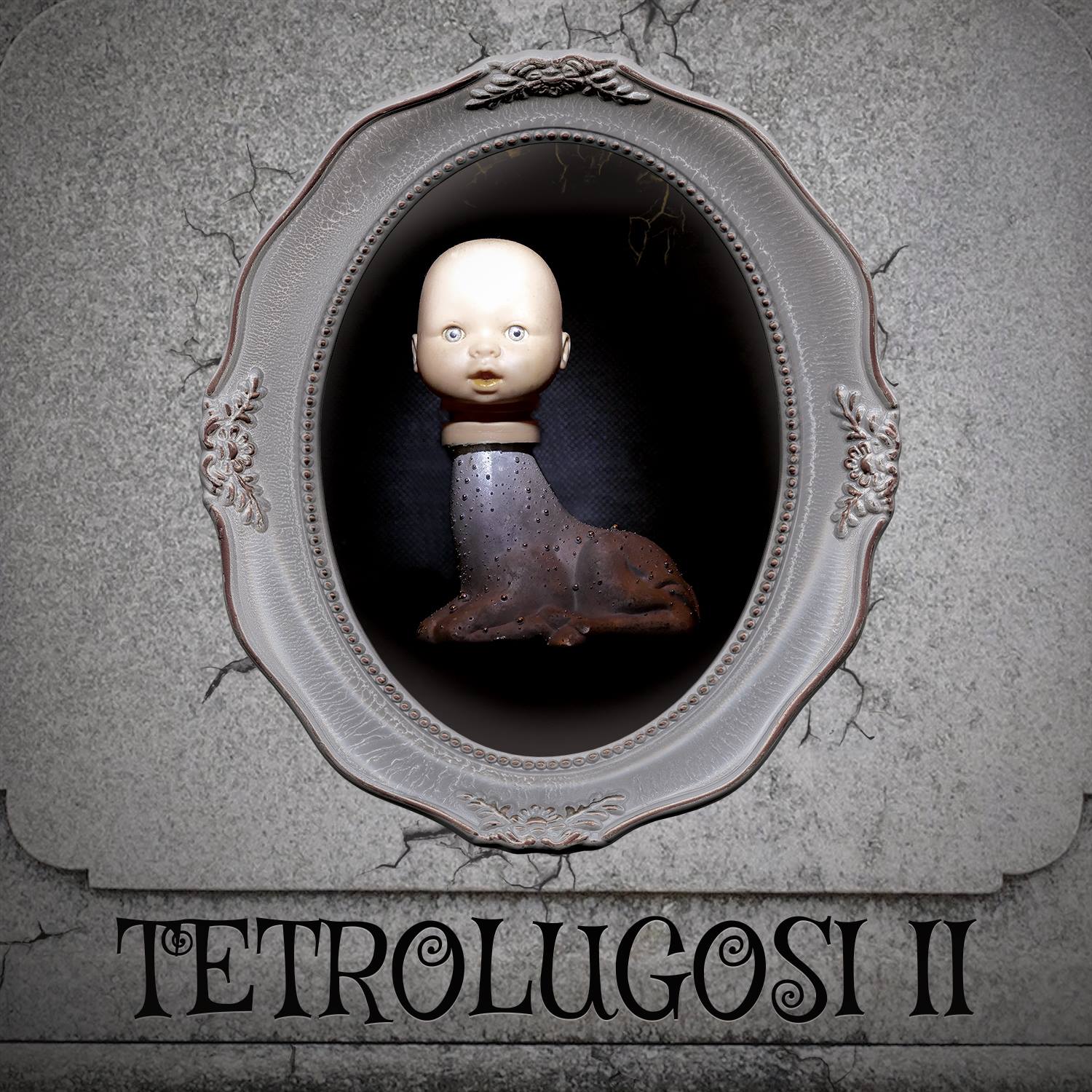 Tetrolugosi, Tetrolugosi II
Self-released, digital 2016
Ripatransone er en liten kommune i regionen Marche, Italia. Byen ligger på en klippe og skuer ut over Adriaterhavet, omkranset av bymur og kronet av borg og katedral. Det i seg selv er ikke så spesielt, for det er utallige små steder og byer av tilsvarende karakter i Europa, men nevnt fordi Tetrolugosi står infernalsk bra til sin hjembys omgivelser.
Det er nemlig ikke vanskelig å se for seg duoen Tetrolugosi vandre med stokk, pipe og flosshatt gjennom Ripatransones trange gater i lyset fra måneskinn. De to er i alt fra musikk og tekster til ytre estetikk barn av natten, dog ikke av den gravalvorlige type, de er i vel så stor grad gjøglere.
"As soon as the lights goes down, all the owls say goodnight"
Sara Paradisi og Camillo Perazzoli lager sin musikk med keyboards, som i synthesizer, gamle orgel og theremin. De bidrar begge med vokal, Perazzoli som mørkt stemt førstevokalist og Paradisi som tindrende spøkelse og korist. Duoens musikk preges av balanserte deler darkwave, neo-klassisk, synthpop, gothic, filmmusikk samt grep og triks hentet fra den symfoniske / progressive rocken. For øvrig er det, Tetrolugosis erklærte modus operandi tatt i betraktning, ikke til å unngå at langt flere enn bare en eller to eller tre assosiasjoner til italiensk grøss og gru tonesatt av Goblin eller Fabio Frizzi gir seg til syne.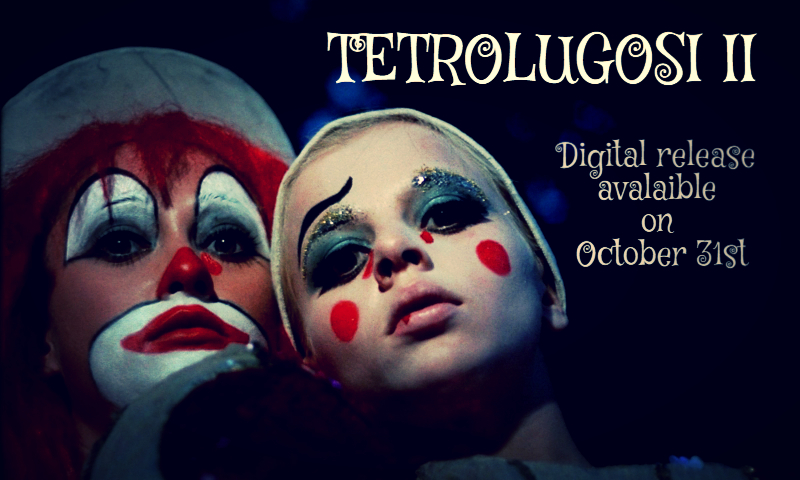 Come with all your family
join the circus family
watch the ape woman and her dwarf
jumping through the ring of fire
I saw demons, horrid demons
I saw angels
I saw dead souls, suffering dead souls
and the sinners, burning without end
Tetrolugosi er et ennå ungt navn – men spør du dem vil de sikkert hevde å ha levd i hundreder av år – som ble etablert i 2013. Albumdebuten «Tetrolugosi» ble sluppet i 2014, med høstens «Tetrolugosi II» er de ergo kommet frem til kapittel to i fortellingen om ugler, freaks og klovner.
«All The Monsters» introduserer på ypperlig vis den takt, tone og stemning som «Tetrolugosi II» er. Blandingen av det mykt melodiøse og den spøkelsesaktige aura er et gjennomgående trekk ved albumet. Med den metode som fundament skaper Tetrolugosi avarter hvis uttrykk spenner fra kirke og klassisk musikk, gotisk darkwave og spenstig synthpop, til lirekasse, patos og tivoli. Tidvis sakralt sørgmodig og vakkert, hør bare «Under The Full Moon» og «The Elephant Man».
"I will show up at midnight, with my walking stick and top hat"
De fleste, eller i og for seg samtlige, av platens ti kutt gir utmerket glede. Tre som gir ekstra glede, akkurat her og nå, er «Circus», «Cats In Space» og «Sweet Undead». «Circus» er egentlig akkurat hva tittel tilsier, cabaret og freak show fremført på skakk manér av lirendreiere og lurendreiere. Hva «Cats In Space» gjelder passer den knapt inn i albumets helhet supersøt og naiv synthpop som den er, dvs. en vidunderlig låt på egne poter. «Sweet Undead» er en eventyrlig blanding av tungt orgel, progressive takter og hyperfengende pop som plystrer lokkende over kirkegård og gravsteiner for å vekke de levende døde. Zombie!
Tetrolugosi og deres «Tetrolugosi II» serverer mye god musikk og ditto god underholdning. Visst renner de musikalske og ikke minst de lyriske klisjéene i strie strømmer gjennom albumet, men det er jo nettopp som det skal være ved ethvert godt grøss, sirkus eller tivoli. «Tetrolugosi II» er et fint musikalskt alternativ i mørke vinternetter, og glem ei at 'The owls are not what they seem'.
TRACKS
All The Monsters / Under The Full Moon / The Elephant Man / Circus / Cats In Space / Inferno / The Wrath Of God / Sweet Undead / Sometimes They Come Back / Coffin Joe
Produsert av Tetrolugosi