Where Is Your Heart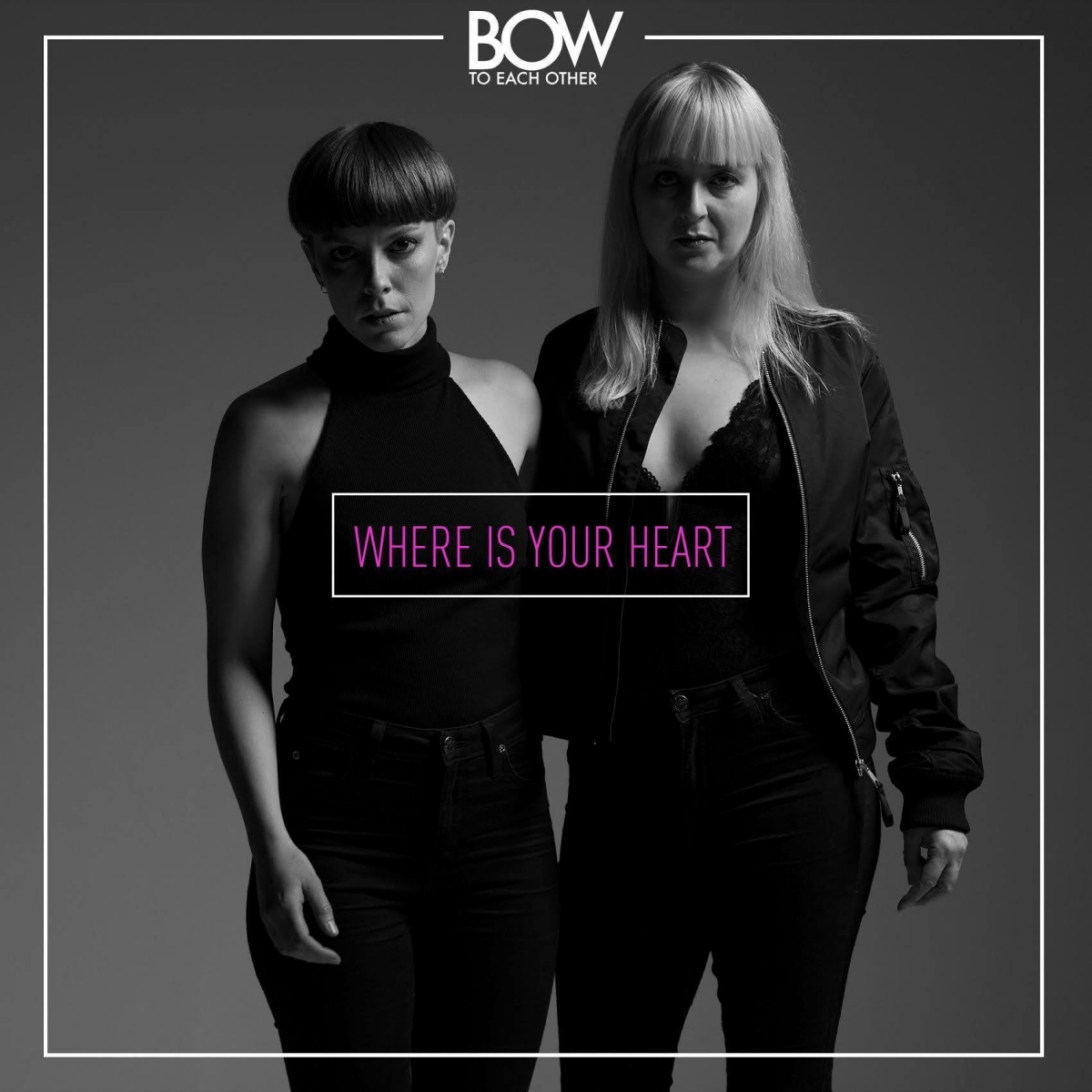 Bow To Each Other, Where Is Your Heart
Starbox Cassette, digital 2016
Spellemannprisen i kategori Beste Popgruppe, Bendiksprisen og turnering innenlands som utenlands sammen med Susanne Sundfør, har gitt Bow To Each Other mengder av positiv oppmerksomhet gjennom året 2016. Dette til tross er Bow To Each Other ennå ikke et navn på alles lepper, mye fordi den forløsende hitlåten lar vente på seg.
I forbindelse med omtalen av fjorårets album «My Heart Is A Target» på herværende side, ble det stilt et lite spørsmål ved Bow To Each Others evner – eventuelt vilje – til å levere melodier og poplåter av umiddelbart fengslende karakter. Litt for ofte er det slik at låtene savner en siste spiss, du vet de små detaljer som avgjør om en bra låt tar skrittet til å bli en ekte hit.
Nuvel, siden «My Heart Is A Target» har Gunhild Ramsay Kristoffersen og Megan Kovacs flyttet hus fra Jansen Plateproduksjon til Starbox Cassette, hvor de i mai lanserte den temmelig fine singelen «Crave Me». Med dagens utgivelse av «Where Is Your Heart» som årets single nummer to, feier de vekk all skepsis vedrørende deres anlegg for å lage skamløs fengende pop.
«Where Is Your Heart» er en låt å ta med seg når en skal ut på byen en fredagskveld – enn si en hvilken som helst annen fri og levende kveld – , en stilig bit superelegant dance- og elektropop på vinger gjennom natt og neonlys kronet av Bow To Each Others sedvanlig smekre vokal. Som komposisjon presis så ukomplisert som no-nonsense popmusikk skal være, rett på sak og mot stadig stigende kurs. «Where Is Your Heart» er hitmateriale av tydeligere format enn noe annet Bow To Each Other har gjort, og så gjenstår det bare å se hvor mange som vil oppdage dét.
TRACKS
Where Is Your Heart
Produsert av Bow To Each Other og Erlend Mokkelbost