Double Echo, Ancient Youth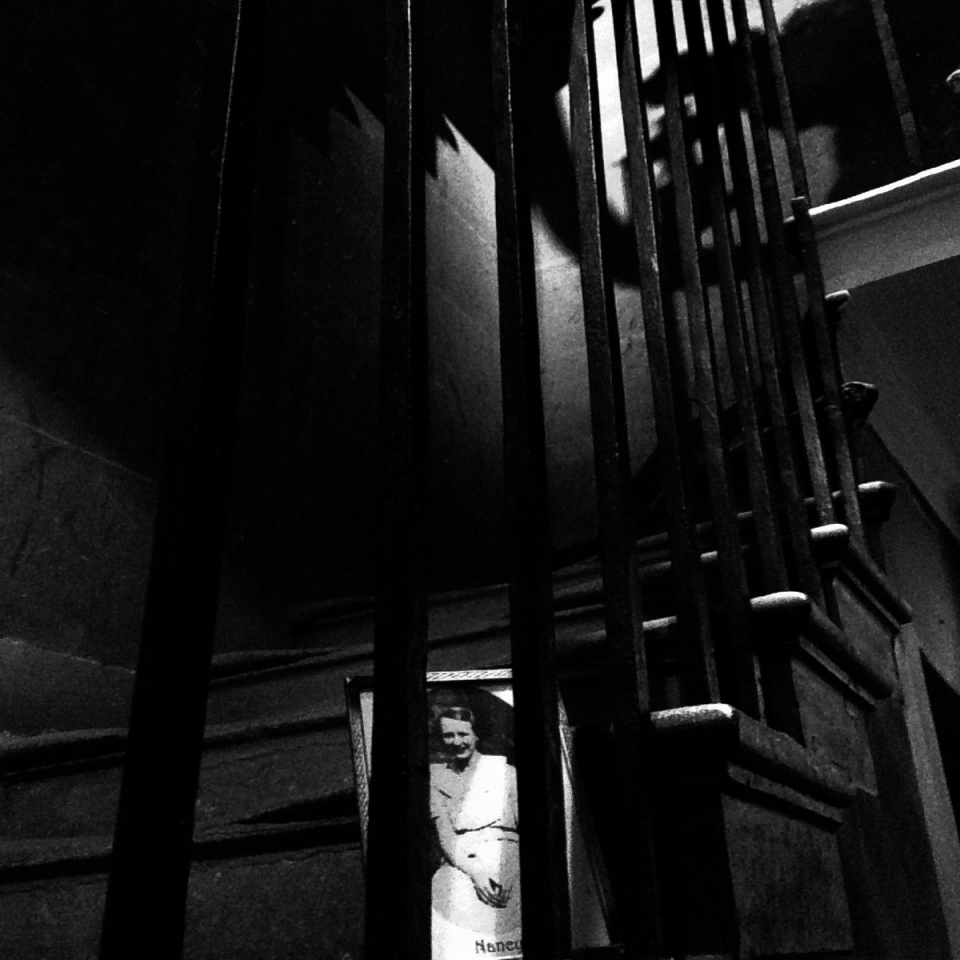 Double Echo, Ancient Youth
Self-released, digital 2016
Double Echo ligger ikke på latsiden, siden formasjon senhøsten 2012 har de allerede rukket to gode album – «Phantomime» (Edils, 2013) og «La Danza» (Gothic Music, 2015) – og er over sommeren rede med deres tredje opus. Før den tid, før ferie og sommer i full blomst, gir Double Echo oss en digital EP bestående av fem nye spor.
Så veldig sommerlig lyder «Ancient Youth» selvsagt ikke, for trioen Double Echo – Chris Luna, Ash Lerczak og Ellon Souter – henger nær sagt som vanlig på hjørnene i de dunklere bakgårder av Liverpool og konstruerer 'dark, eighties-inspired music for synth, guitar and drum machine'.
Postpunk som i darkwave, om du vil. Dels maskinell og minimal, dels mørk og melodiøs, dels preget av rock og psych; og om kanskje ikke et typisk gothband i klassisk forstand så strømmer det utvilsomt også markante mengder gotiske stemninger gjennom Double Echos sound.
Double Echos oppskrift er på ingen måte av spesielt ny dato, ei heller tilfører de mange – om noen – direkte uventede ingredienser til sjangeren. Det de eventuelt mangler i originalitet tar de imidlertid igjen i viljen til å variere uttrykk fra låt til låt, samt – ikke minst – i teft for fengende melodier og vendinger. Dette er ting de har bevist gjennom de to tidligere nevnte album og som «Ancient Youth» på utmerket måte følger opp.
Gjennom sine tre første spor hopper «Ancient Youth» fra regndråper og skodde i dystervakre nesten-instrumentale «Rural» til et tittelkutt betydelig farget av 60's psych garage, og videre til spenstig elektronisk new wave i «Entropy». «Haunted Dreams» griper tråden «Entropy» startet og spinner fengende wave og synth med effektiv kraft. Avslutningsvis veksler «Fiction» tonene tilbake i retning «Rural», klangfull darkwave med strøk av goth. Lyd og produksjon er muligvis ikke av stereofil standard – det lyder litt som både kjeller, loft og garasje – , men det gjør absolutt ingenting da dette tilfører autentisk energi og intensitet som kler Double Echos uttrykk.
«Ancient Youth» føyer seg pent inn i rekken av attråverdige utgivelser fra Double Echo, fem kutt som samlet viser hvordan med hell å mikse pop og gloom til postpunk av strålende styrke.
TRACKS
Rural / Ancient Youth / Entropy / Haunted Dreams / Fiction
Produsert av Double Echo