Vail by DECORUM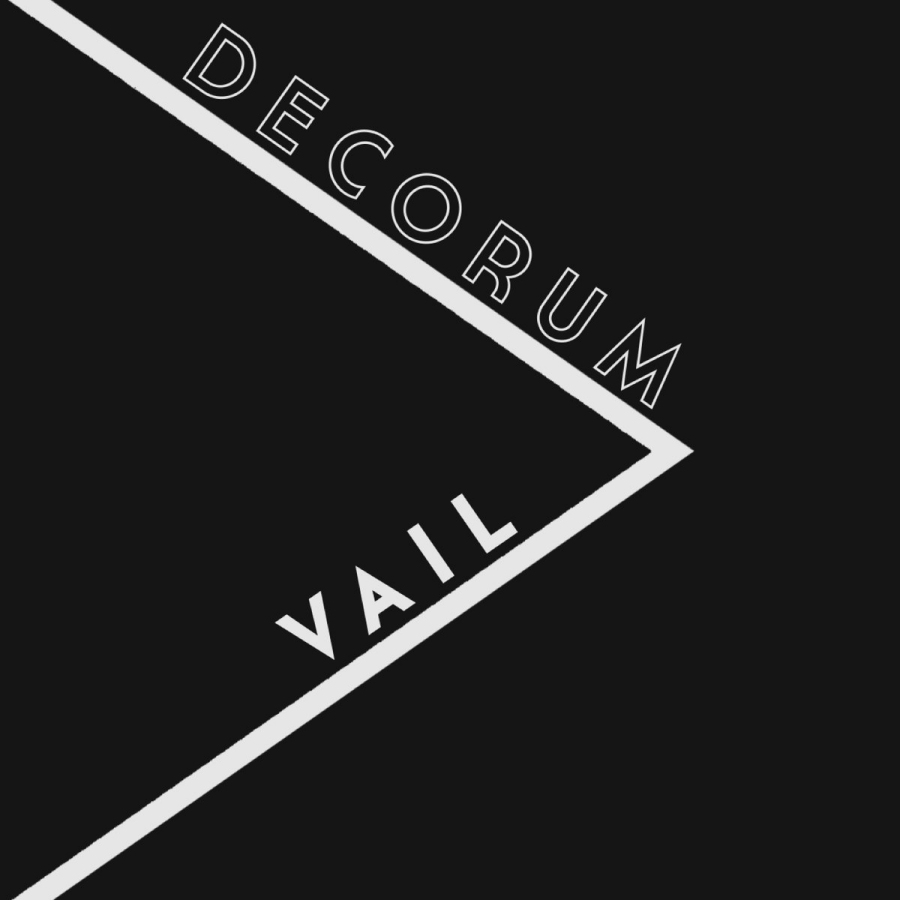 DECORUM, Vail
Mirror Universe Tapes, cassette/digital 2016
Trommer og bass er ikke alltid nok. Noen ganger kreves det trommer og to ganger bass. Slik har det seg for DECORUM, en trio fra Brooklyn, New York hvis mannskap består av to bassister og en trommeslager. Det er alt, det er det hele, de instrument + veksel mellom mannlig og kvinnelig vokal er DECORUMs verktøy for å gjøre musikk.
Sable basser og synger, Leif basser og synger, Shay slår trommer. I og for seg ikke noe veldig spesielt ved dét, en slik besetning bringer egentlig tankene i retning av et godt fundament for hardtslående, primitiv garage rock og punk. Primal rock.
Bandet befinner seg imidlertid ikke i de genrer, DECORUM er snarere elever av postpunkens mørkere disipliner. I en kjeller omringet av ekko, ekko av saker fra Siouxsie, Interpol, Cocteau Twins. Slike ting, et sted innimellom de ting. Drømmende, druknende, dunkel darkwave. Det er altså ikke her, ved «Vail» – trioens debut-EP – du inviterer til fest for The Flintstones.
«Vail» er en fin helhet, syv spor i et tonelandskap som flyter og bølger i mørk harmoni gjennom natten. Individuelle titler står seg dog stødig også på egne tær, «High Order» og kanskje ikke minst «Artificial Tracks» tilhører årets så langt beste låter i spranget darkwave til dream pop. Like så kan lille «Blusher» og dennes miks av stakkato start-stopp og svevende pop vise seg å bli en øyeblikkelig favoritt.
DECORUM og «Vail» er vel verdt å låne noen minutter til. I få måter suverent særegne, men de har låter, stemninger og evner solide nok til å sno seg til en plass i ditt mørke hjørne.
TRACKS
Intro / Book Burning / High Order / The Fall / Artificial Tracks / Blusher / WAXING/WAITING
Produsert av Scott Hallum