Sorrow Returns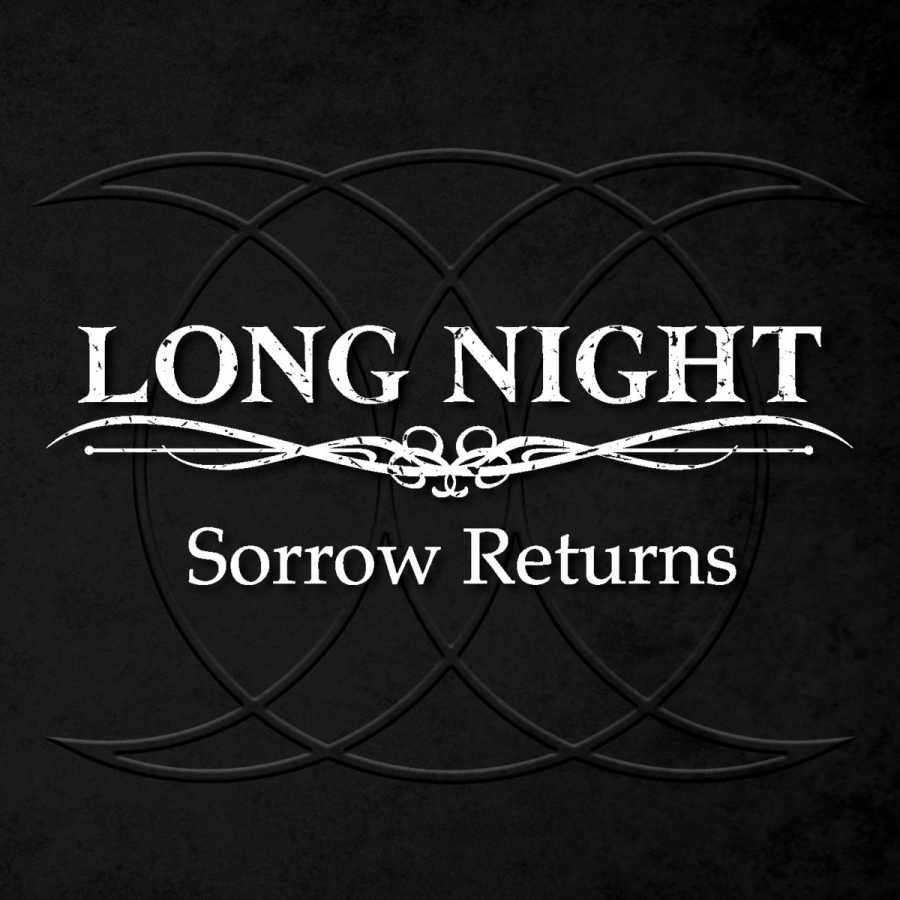 Long Night, Sorrow Returns
Black Rider Records, cd-ep/digital 2016
Fra tettstedet Tau i Rogaland rir trioen Long Night av sted og inn i natten. Det er langt fra første gang de legger ut på ferd, de har vært ute mer enn én natt før. I måneskinn som regn, i storm som stille. På søken etter de kraftfulle riff, de storslagne refreng, de sorgfulle melodier. Gjennom skogene, over heiene, opp mot fjellene. Mot evigheten.
Long Night er vokalist Østen Bergøy med fartstid fra Tristania og The Morendoes, Tommy Olsson kjent fra Theatre Of Tragedy, The Morendoes og Elusive på gitar samt programmering, pluss gitarist Arni Sørlie fra Desspo og Steelburner. Et sted i skyggene romsterer dessuten den ytterst diskrete og svært sjarmerende Miss Milli V. med trommer og bass.
After a long period of silence, two pioneer artists of the legendary Norwegian gothic metal scene team up and join forces with an impeccably credentialed guitarist to form a new group. With a common knack for creating new, refreshingly old – school, top-notch gothic rock music, the trio is about to make an indelible mark on the dusky realm of gothic rock.
Med Tommy Olsson i rollene som låtskriver og produsent blir Long Night ganske preget av hans bakgrunn fra Elusive – som eksisterte i godt over ti år og gjennom tre album mellom 2001 og 2007 etablerte seg som landets mest stilsikre band i genren tradisjonell goth rock – , på sett og vis føles det litt som å ha Elusive tilbake igjen. Hvilket føles godt.
Termen tradisjonell goth rock tilsier at Long Night er ryttere av storslagen og melodiøs rock drevet frem av kontante riff og mørk vokal. Still opp størrelser som The Mission og Fields Of The Nephilim blant the usual suspects samt bland inn litt gothic americana ala Wovenhand eller The Gutter Twins, med det er Long Night sånn omtrentlig plassert langs den musikalske akse. Long Night behersker dette uttrykket aldeles overbevisende, her er karer som kan sin sjanger og aldri er i nærheten av fare for å rote seg bort i nattens mulm og mørke.
«Sorrow Returns» er trioens platedebut, og tittelkuttet – som er inkludert i tre versjoner – plasserer umiddelbart skapet der det skal og bør stå. Klassisk, fengende goth rock av gammel skole; i alle ledd og fremførelse eksakt slik alle tilhengere av faget ønsker å høre det. Tilsvarende går for «Arkham» og «Tale No Tale», begge disse i noe lettere skritt enn tittelkuttet men fortsatt like melodiøse og atmosfæriske. Utsikten rekker helt til horisonten, vinden rusker i kappen.
Med «Ruins» fremviser Long Night den side som er mer vendt i retning americana, et anstrøk av blues og et vagt hint av country and western. «Ruins» er, på sikt, mye mulig EP'ens sterkeste kort. «Winter (Lament)» viderefører disse taktene og tar det ned til noe tilnærmet akustisk, slide og bluegrass ved leirbålet. Nesten. Samme låt, altså «Winter», eksisterer for øvrig også i en tidligere, og totalt annerledes, versjon.
Fem flotte låter, bunnsolide arrangementer og en luftig, strøken produksjon, er hva som blir fasit for Long Nights første utgivelse. Med to dyktige gitarister og Bergøys ypperlige vokal til å dra det hele av sted, lyder det jevnt over strålende. «Sorrow Returns» er så visst en god tilbakekomst.
TRACKS
Sorrow Returns / Arkham / Ruins / Tale No Tale / Winter (Lament) / Sorrow Returns (Edit) / Sorrow Returns (ToxicityMix)
Produsert av Tommy Olsson