Time for Reflection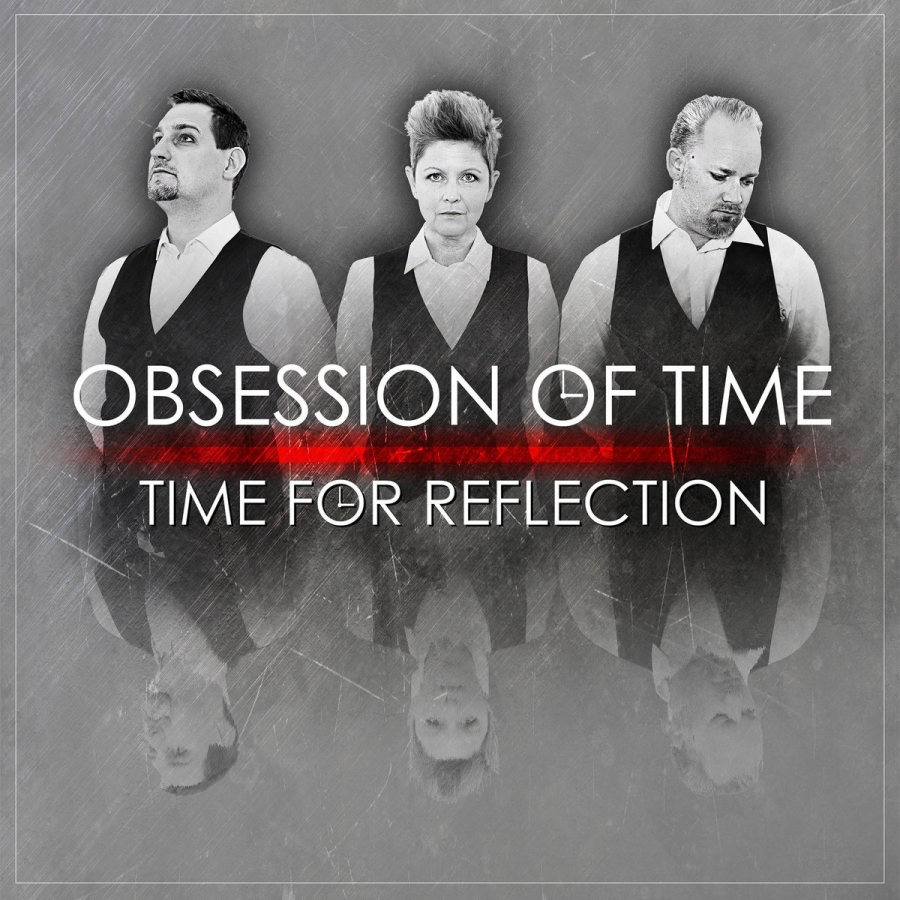 Obsession Of Time, Time For Reflection
Fools Parade Production, digital 2016
En gang tilbake i tiden, i Kristianstad, Skåne i årene 1988 til 1990, eksisterte det et lite synthpopband ved navn Obsession Of Time. De spilte aldri inn plate eller gjorde furore i stor skala, de forble en i hovedsak lokal attraksjon som var aktive live og opptrådte sammen med størrelser som bl.a. Twice A Man, Covenant og Pouppée Fabrikk.
Et kvart århundre senere gjenoppstår Obsession Of Time med alle sine tre originale medlemmer – Jane Jarl (vokal), Fredrik Frostengren (vokal, progr.) og Andreas Ohlsson (progr.) – om bord. Alt som før med unntak for relokalisering til storbyen Malmö. Låter komponert den gang da er blåst støv av og spilt inn, resultatet foreligger med EP'n «Time For Reflection».
Det er slettes ikke alltid retur til arkiv eller nostalgi gir vellykkede resultater, spørsmålet er derfor om hvordan gjenskapelse av fortid lykkes for Obsession Of Time? Jovisst, ikke så verst. Faktisk stort sett rett så bra. Obsession Of Time har et knippe gode låter (musikk av Ohlsson, tekster av Frostengren / Jarl) i kofferten, elegant arrangerte og produserte i ånd av klassisk synthpop. Type europeisk synthpop med vekt på det melodiøse, dypt rotfestet i 1980-årene.
Personlige favoritter blant de fem kuttene er «Fusion» – med Reagan og Gorbatsjov i miksen – og «Inner Voice». Særlig den siste evner å glede, bygget rundt et dikt (kreditert en Jean Sparrow (Amanda Nash)) klatrer og spretter melodi og rytmikk langs lekne linjer. Veldig fin! Likeså er den innledende «The Seeker» en flott låt som umiddelbart setter tonen for «Time For Reflection» som helhet. En tone som vitner om at søken, refleksjon og svar er en tematisk tråd for EP'n.
Malurt i begeret? Mnja, skal det pirkes på noe må det være at vokalen ikke alltid er helt i vater. Jarl har absolutt en god og markant stemme, Frostengren gjør heller ikke skam på seg, i tospann duellerer de effektivt mot hverandre på det vokale plan. Men – diksjon og uttale halter tidvis, her og der lyder det anstrengt og unaturlig. Ytterligere flikking på det vokale ville bidratt til å gjøre «Time For Reflection» enda et hakk bedre enn hva det faktisk er.
Nevnte malurt er imidlertid ikke til hinder for at Obsession Of Time og «Time For Reflection» alt i alt er et riktig trivelig bekjentskap. Vi tar mer enn gjerne imot flere låter og utgivelser.
TRACKS
The Seeker / Obsession / Life In Lights / Fusion / Inner Voice
Produsert av Obsession Of Time