Wire og Buzzcocks til Garage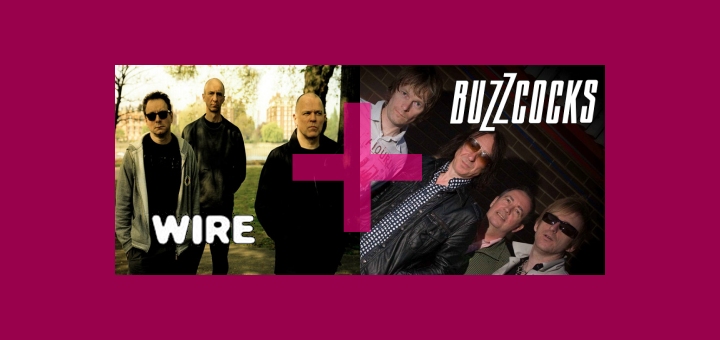 Da So What! for sist og godt lukket dørene i Grensen 9, var Garage i Bergen ikke sene om å overta lokalene og åpne filial i provinsen Oslo. Garage, avdeling Oslo, etablerte seg raskt og lindret noe – for mange mye – av savnet etter So What!.
Denne høst markerer Garage sine første fem år i Oslo, med mange fine navn på plakaten i jubileumsuken. Enslaved, The Drones, og 120 Days er verdt noen kryss i taket; men to trofaste representanter fra den engelske '76-generasjonen er godt mulig de største scoops Garage har huket inn til festen.
Buzzcocks smeller til lørdag den 03. oktober, og det med både Pete Shelley og Steve Diggle på plass. I likhet med hva som blir fremført under en rekke øvrige konserter denne høst, vil publikum på Garage få full gjennomgang av bandets to første album; «Another Music In A Different Kitchen» og «Love Bites» (begge utgitt 1978). Buzzcocks er dog ikke kun retro, deres så langt siste album – «Flat-Pack Philosophy» (2006) – ble gjenstand for grei skryt og vil muligens vies noen minutter den 03. oktober. (www.buzzcocks.com)
Wire stiller til start mandag den 05. oktober, en ekvipasje hvis lune er ikke fullt så sprudlende som Buzzcocks'. Wire var og er strengere / særere i sitt angrep; mandag er på sett og vis bra dag for Wire. Hele tre av de fire menn bak überklassiske «Pink Flag» (1977) vil befinne seg på scenen; Colin Newman, Graham Lewis, og Robert Grey / Gotobed. Også Wire er et høyst levende band, deres foreløpig seneste utgivelse er solide «Object 47» (2008). (www.pinkflag.com)