Richard Hell reparerer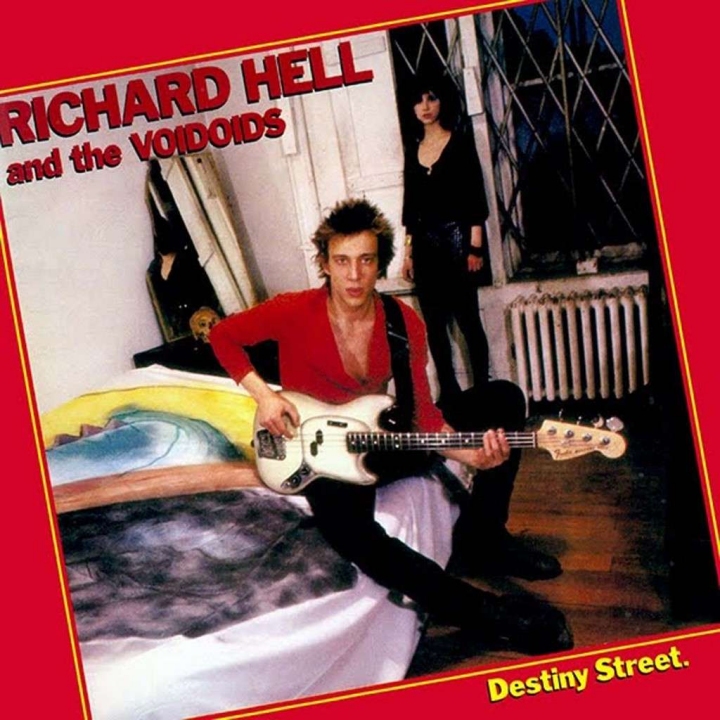 Richard Hell And The Voidoids' debut, «Blank Generation» (1977), står i bøkene blant de essensielle utgivelser fra den første bølge av NYC's punkscene. Bandets andre, og siste, album, skulle det ta hele fem år innen ble realitet. Dette ikke fordi Hell og Voivoids terpet i studio, tvert om var det grunnet kaotiske tider, livsførsel på kanten, og en ustabil bandbesetning.
«Destiny Street» (1982) og dets kvaliteter hersker det delte meninger om; lappet sammen av tildels løse biter og preget av en Hell som i følge egne ord var så besatt av dop at han mer eller mindre stilte seg likegyldig til innspillingen av platen. I årene etter har Hell understreket sin misnøye med resultatet, og etter han i 2004 kapret rettighetene til «Destiny Street» lot han med hensikt albumet gå ut av trykk.
Den fulle hensikt med den handlingen viser seg nå, for Hell har gått til det skritt å nyinnspille «Destiny Street» i den fasong han føler det opprinnelig skulle og burde hatt. Det opprinnelige kompet er bevart og remikset fra en lenge bortglemt tape, all vokal er gjort på nytt, og Marc Ribot, Bill Frisell og Ivan Julian (org. medlem av The Voidoids) har bidratt med gitar og soloer.
«Destiny Street Repaired» lanseres av Insound tirsdag den 01. september. To versjoner blir det å velge mellom, standard cd med de ti opprinnelige kuttene og ltd. cd / lp som i tillegg har to tidligere uutgitte spor som bonus. Så blir det til å høre om Richard Hell virkelig har reparert og ikke begått kulturhistorisk hærverk.
Destiny Street Repaired:
The Kid With The Replaceable Head / I Gotta Move / Going Going Gone / Lowest Common Dominator / Downtown At Dawn / Time / I Can Only Give You Everything / Ignore That Door / Staring In Her Eyes / Destiny Street / Smitten (bonus ltd. ed. version) / Funhunt (bonus ltd. ed. version)
Kilde: www.richardhell.com