Bad Lieutenant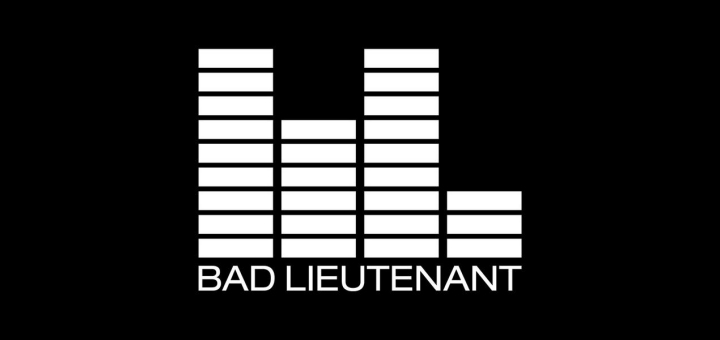 Da bassist Peter Hook våren 2007 proklamerte at New Order var redusert til et tomt skall og hans tid i gruppen tilhørte fortiden, bragte han mer eller mindre på egen hånd bandet til begravelse. New Order har dog hvilt i lang dvale og under halv torv også ved tidligere anledning, så her i gården settes ingen veddemål rundt sannsynligheten for ny gjenoppstandelse en gang i fremtiden.
Inntil videre, etter først å ha brukt noen måneder på å benekte New Orders exit, konsentrerer de øvrige tre seg om å få Bad Lieutenant opp og stå. Opprinnelig annonsert som et band bestående av Bernard Sumner, Phil Cunningham og Stephen Morris fra New Order, Alex James fra Blur, og unge – ubeskrevne – Jake Evans. Sånn litt etterhvert har det vist seg at James kun bidrar i studiosammenheng, mens Morris både bidrar i studio og vil sitte bak trommene i konsertsammenheng. Det offisielle Bad Lieutenant samler likefullt bare trioen Sumner / Cunningham / Jake.
Et begredelig bandnavn – og filmen (1992, med Harvey Keitel i hovedrollen) er sant og si heller ikke verdt minne for livet – samt løfter om rock og gitarbaserte saker, makter ikke å forkludre all spenning knyttet til hva debutalbumet «Never Cry Another Tear» har å bringe. Release er plassert til mandag den 05. oktober, singelen «Sink Or Swim» kan hentes to uker i forkant av albumet. Begge utgivelsene kommer på Bad Lieutenants egen label, Triple Echo Records.
There is some continuity to the music I've made in the past," says Bernard. "But this is very different – because different people are playing on it. This is just how I now want to make music – it feels right to me and I hope at least a few other people feel the same.