Nytt fra The Neon Judgement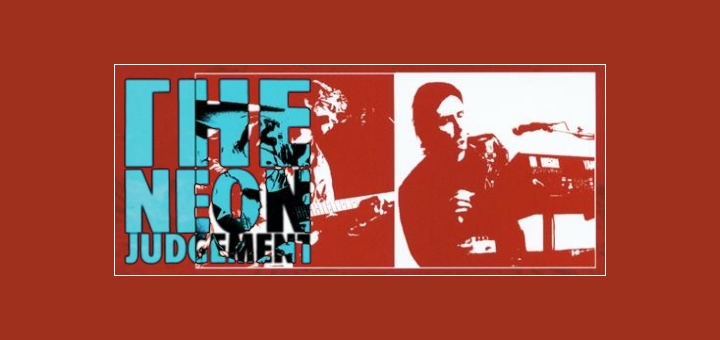 Den belgiske duoen The Neon Judgement er om kort tid klare med første studioalbum siden 1998s «Dazsoo». «Smack» er satt opp for release tirsdag den 28. april, tilgjengelig via The Neon Judgements egen label DanceDelic.
The Neon Judgement – Dirk Da Davo (vokal / keyboards) og TB Frank (vokal / gitar) – startet opp i 1981 og har, med unntak for en pause i perioden 1998 til 2004, vært trofaste leverandører av hardtslående toner i krysset synth / industrial / ebm. På langt nær like kjente som sine landsmenn i Front 242, men på mange måter vel så interessante musikalsk hørt og aldri fremmede for å flørte med sidespor som new wave og goth.
Resirkulering og remiksing, bl.a. presentert på «Box» (2005) og «Redbox» (2007), samt konsertvirksomhet har holdt The Neon Judgement i sving siden tilbakekomsten i 2004. Og nå altså rede med nytt materiale, av duoens offisielle nettsted beskrevet som:
The Neon Judgement once again prove the relevancy of their presence on today's music scene. Here's a band that is still angry – song titles like 'The Great Consumer', 'Leash' and 'Smack!' live up to their promise – and, most of all, still vintage Neon Judgement: recognisable yet firmly rooted in the new century, brawly and without compromise yet swinging and hopeful. It's good to know they're there.
Se theneonjudgement.com for mer informasjon.