Horny As Hell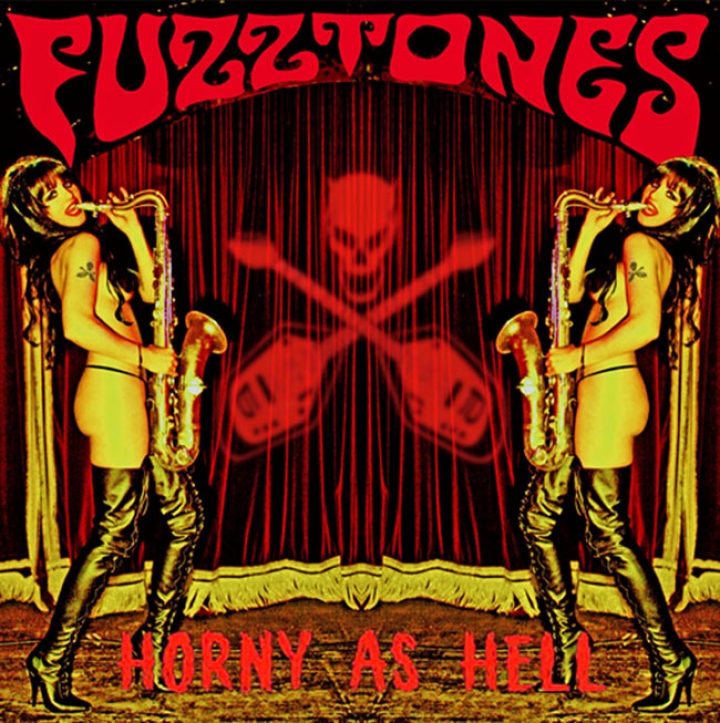 The Fuzztones, Horny As Hell
Electrique Mud, cd 2008
Et kjapt riss av bakgrunnen for «Horny As Hell» er som følger: The Fuzztones stakk på turné i 2007 med ønske om å gi låtmaterialet en noe annen vri. Assistert av blåsere og korister ble dette så godt mottatt av publikum at bandet valgte å gå i studio for å overføre trikset også til album.
Denne mutasjonen av The Fuzztones har vi altså hørt live, spørsmålet blir så om det fungerer like godt på studioalbum. Jo, det sitter as hell og vel forbi. Blåserekke, kordamer og bandets karakteristiske Farfisa / Vox erstattet av det kraftigere Hammond C3, spruter større tyngde, mer fylde, soul og funky tilsnitt inn i gamle favoritter. Det uten å miste verken The Fuzztones' eller låtenes opprinnelige sjel, ommøbleringene raserer intet men bare tilfører materialet en dose nytt blod.
Noen helt ferske titler kapsler «Horny As Hell» også, jevnt over av overbevisende schwung, hvem av ikke minst versjonen av The Pretty Things' «Alexander» er storveise saker. I all hovedsak dreier det seg dog om utvalgte vinnere i ny dress, «Bad News Travels Fast», «Girl, You Captivate Me», «Third Times The Charm», «I Never Knew», «Ward 81», «She's Wicked» og flere med kommer ut i alldeles fabuløse versjoner. På mange måter gir disse utgavene den samme opplevelse som første gang man hørte låtene, og med det er mye gjort med tanke på regler for vellykket rekonstruksjon.
Sleng på et omslag like vulgærlekkert som er å vente fra den kanten, og «Horny As Hell» blir fett som fytti ganger trippel–F. Et desidert må ha, — bare må ha, må ha — for enhver med fot for The Fuzztones.
TRACKS
Garden Of My Mind / Bad News Travels Fast / Brand New Man / Girl, You Captivate Me / Third Time's The Charm / Be Forewarned / Cheyenne Rider / 99th Floor / Alexander / Black Lightning Light / I Never Knew / Yeah Babe / Highway 69 / Johnson In A Headlock / Ward 81 / Blood From A Stone / She's Wicked
Produsert av Rudi Protrudi og Lana Loveland