Psychotic Youth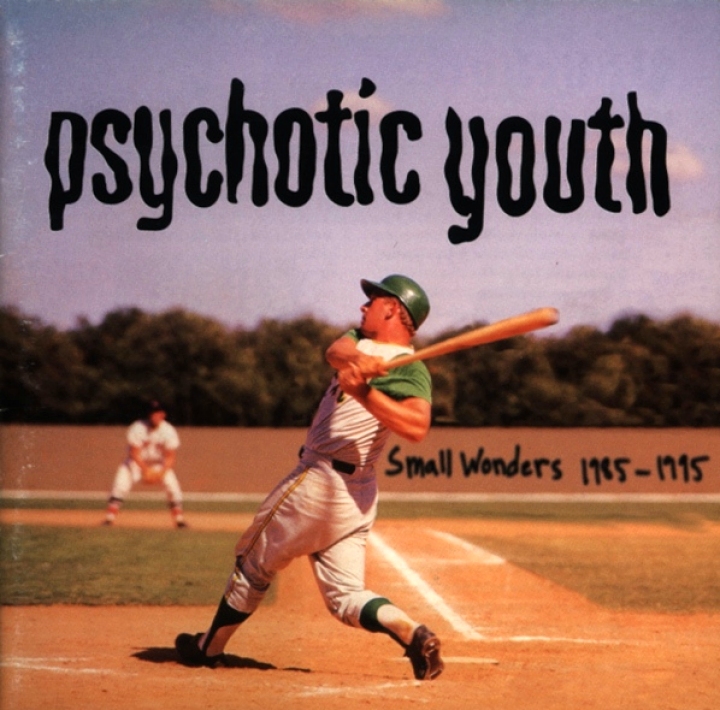 Psychotic Youth, Small Wonders 1985-1995
MNW, cd 1996
Broderfolket i øst kan så mye når det kommer til musikk, hver en sjanger berhersker de til stående akklamasjon. Så også hva angår rawk, 60's, garasje, punk, powerpop, surf og den smeltedigel disse uttrykk utgjør.
Psychotic Youth, fra lille Kramfors i Norrland, tok aldri steget opp i samme divisjon som for eksempelvis The Nomads eller Sator; men hu-hei om de ikke gjennom lang innsats har fyrt av mange knallperler i krysset The Ramones møter The Beach Boys. Eller 'The Beach Boys on speed', som er bandets egen karakteristikk.
«Small Wonders 1985 – 1995» er hele treogtyve glimt fra deres første ti år, en pakke som er glad, oppstemt og akkurat like full av sol, pene piker og uhøytidelig rølp som hva titlene indikerer. Med et hyfsad bra hefte inneholdende biografi, diskografi, besetninger, detaljert info til hvert kutt og coverbilder, blir «Small Wonders 1985 – 1995» en noe nær perfekt introduksjon.
TRACKS
Japanese Boy / Summer Is On / Mercy / MTV / That Girl's Alright / Elevator Girl / (Let It) All Hang Out / Back On The Sunnyside / Nice Girls / It Won't Be Long Before We See The Sun Shine / Cindy / Julie / I Want It Now / Here We Go – Oh Yeah / Some Fun / So Many Girls So Little Time / Dirty Love / Psychotic Explosion / Faster! Faster! / Johnny To Bad / Hello Ann / Let's Burn, Let's Kill / Another Christma