The Hooters våkner fra mosen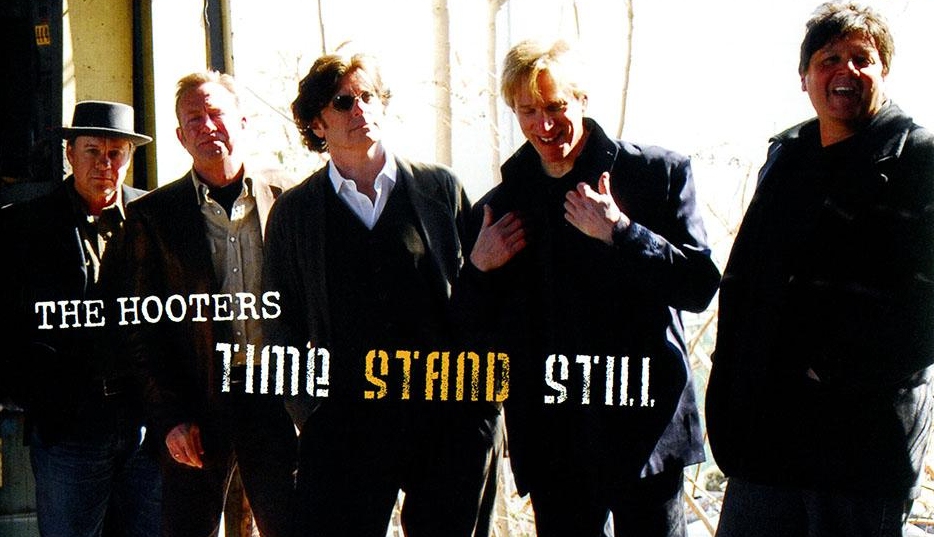 Philadelphias The Hooters fant frem til mange villige lyttere gjennom en striglet sammensmelting av kommersiell pop og rufsete bondeland. Og rockpressen var med, Rolling Stone Magazine utropte The Hooters til årets beste nye band i 1985.
Dét, dvs. årets beste nykommere i bandformat, var The Hooters neppe, men fra midten av tiåret og sånn inn mot krysset '80/'90 var kvintetten et høyst sympatisk lag. Deres storhetstid knyttes til albumene «Nervous Night» (1985), «One Way Home» (1987) og (delvis) «Zig Zag» (1989), og kan hende spesielt tilhørende singlehits som «All You Zombies», «And We Danced», «Johnny B» og «Satellite».
Med 90-tallet ble The Hooters sakte men sikkert strøket fra det kommersielle kart, bandet stoppet opp i 1995 og gikk med det inn i pause med æren i behold. De fem originale medlemmene kom sammen igjen litt etter årtusenskiftet, og siden 2003 har de vært forholdsvis aktive på konsertfronten. Nytt album har blitt mumlet om ett års tid, og sånn ca. sen juni i år vil «Time Stand Still» bli lansert som bandets første studioalbum siden «Out Of Body» (1993).
I den forbindelse er turné i Europa – hvor The Hooters har beholdt et mer trofast publikum enn hva saken er for USA – under oppseiling. De fleste stoppestedene er forbeholdt Tyskland (dette land som har en helt fabelaktig (ukritisk, om man vil) evne til å bejuble aldrende 80's-helter), dog gir tre konserter i Sverige – Malmø, Sundsvall og Bollnås – greie muligheter også for oss her hjemme.
Se www.hootersmusic.com for mer info.