The Hidden Man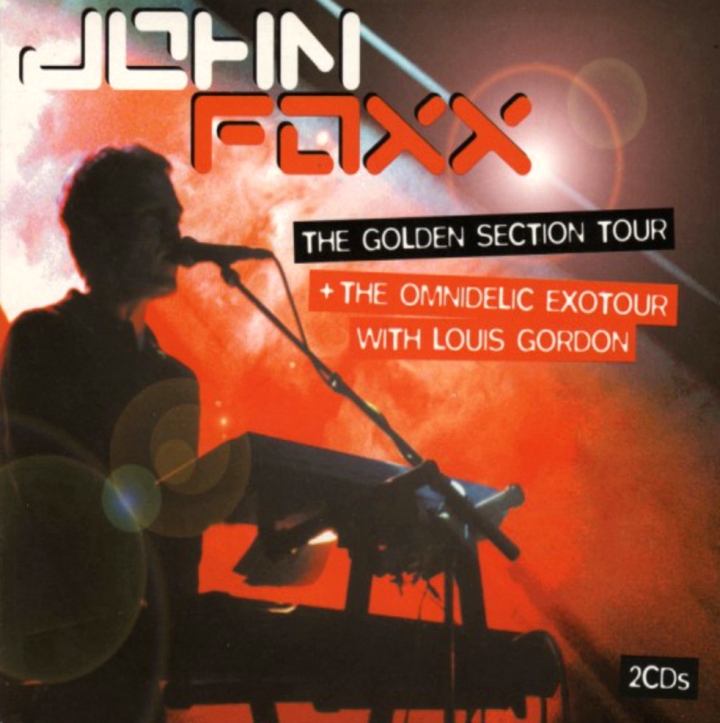 John Foxx
The Golden Section Tour + The Omnidelic Exotour
Edsel, 2cd 2002
John Foxx tilhører ikke de artister som har slitt landeveien i overdreven grad, noe som kanskje er et av flere uttrykk for hans tilbaketrukne rolle som the quiet man. I de få tilfellene han har gjort turnéer har imidlertid tape'n rullet, og den doble «The Golden Section Tour + The Omnidelic Exotour» samler opptak gjort med fjorten års mellomrom.
«The Golden Section Tour» var Foxx' første turné som soloartist, foretatt i forbindelse med promoteringen av hans tredje soloalbum, «The Golden Section» (1983). Opptakene er gjort ved to ulike anledninger, på The Dominon Theatre, London i oktober 1983, og The Lyceum, London i desember samme år. Foxx backes av et firemannsband med tradisjonell besetning (bl.a. Robin Simon på gitar), noe som er illustrerende for at han på denne tiden var i ferd med å forlate den rene synthvinkelen for en periode.
«The Omnidelic Exotour» fant sted i 1997, og her har Foxx kun selskap av kompanjong Louis Gordon. Opptakene er hentet fra A Certain Ratios Warehouse og Metamatic Studio. Hvilket betyr at 'konserten' fra 1997 er gjort live i studio og uten publikum tilstede.
Det er derfor to ganske ulike versjoner av Foxx live som presenteres, fra cd1s fyldige, bandpregede konsert med publikumsbrus til cd2s kjølige, totalelektroniske duo i stille studio. Felles for begge cd'ene er dog hyppige innslag av materiale fra 70-tallets Ultravox, noe som bør gjøre denne utgivelsen interessant også for de som utelukkende bryr seg med nevnte band og ikke Foxx solo. Musikalsk er «The Omnidelic Exotour» klart mest spennende, mekanisk elektropop med sylskarp lyd og lange, mer eller mindre ommøblerte utgaver av de opprinnelige låtene.
Pakket i fin digipak med utbrett og informativ booklet utgjør «The Golden Section Tour + The Omnidelic Exotour» en tiltalende helhet som sklir pent inn som et veldreid supplement til Foxx' studioalbum.
TRACKS
CD1, The Golden Section Tour: Running Across Thin Ice With Tigers / Walk Away / The Hidden Man / Slow Motion / The Quiet Men / Can't Stay Long / When I Was A Man And You Were A Woman / Systems Of Romance / The Garden
CD2, The Golden Section Tour: 20th Century / Burning Car / Overpass / This City / Hiroshima Mon Amour / Just For A Moment / The Quiet Men / Dislocation / An Ocean We Can Breathe / Through My Sleeping / The Noise / Shifting City / Endlessly
Produsert av John Foxx