There There My Dear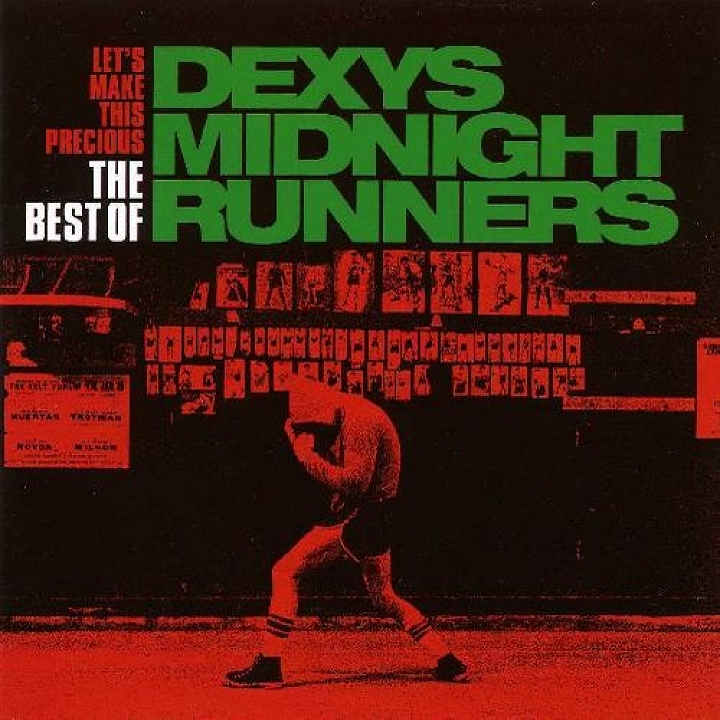 Dexys Midnight Runners
Let's Make This Precious – The Best Of
EMI, cd 2003
Dexys Midnight Runners var bandet som skiftet besetning, image og musikalsk uttrykk mellom hvert album. Gjennom tre studioalbum fra 1980 til 1985 og en miks av celtic folk, soul, pop, rock og til sist finslepen perfeksjonisme og høye ambisjoner, var Kevin Rowland og en utpreget kjærlighet til popmusikkens mange ulike tradisjoner bandets bærebjelker.
Det ble ikke gull av alt Rowland og Dexys berørte, men deres musikk utstrålte – og utstråler fortsatt – alltid vilje, glød og oppriktig tæl. Dexys var et band som var tilstede.
«Let's Make This Precious – The Best Of» blander single- og albumspor fra bandets storhetstid med ett par opptak fra BBC samt to nye spor i form av «Manhood» og «My Life In England (Part One)». Platens atten spor viser i sum Dexys Midnight Runners' musikalske bredde og yter bandets karriere rettferdighet. «Let's Make This Precious – The Best Of» er en på alle måter ypperlige metode for å overbevise dine venner om at Dexys hadde mer enn «Come On Eileen» å by på.
TRACKS
Geno / The Celtic Soul Brothers / Come On Eileen / Jackie Wilson Said (I'm In Heaven When You Smile) / Because Of You / Manhood / Tell Me When My Lights Turn Green / Breaking Down The Walls Of Heartache / There There My Dear / Plan B / Show Me / Let's Make This Precious (BBC version) / Until I Believe In My Soul (BBC version) / Let's Get This Straight (From The Start) / This Is What She's Like / My National Pride / I Love You (Listen To This) / My Life In England (Part One)